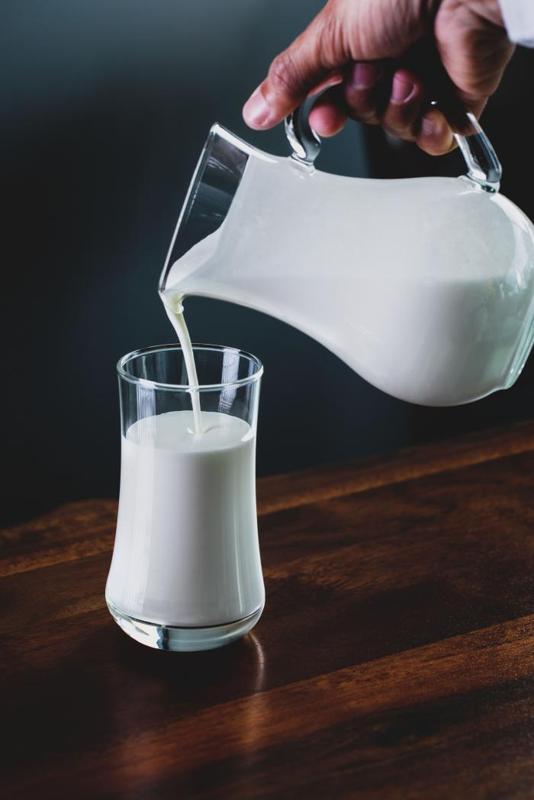 Photo by Eiliv-Sonas Aceron on Unsplash
I have come across a lot of kids who don't like milk. When I was about 4, I stopped liking milk too. I remember that the smell of milk making me nauseous.
My Experience With Milk
My mother would try various ways to make it palatable. One was inserting a tea bag to mask the smell.
Another thing about milk I disliked was, if the yellow fat separated and floated up on top. Yuck! I dreaded drinking milk twice a day. My husband too recalls struggling for an hour with a glass of milk, every day. His mother tried adding chocolate, which helped, but it still remained an unpleasant experience for him to deal with everyday.
At the age of thirteen, I completely gave up on milk. But around the time I turned 17, tetra pack milk became available in India. My mother started keeping a pack of this milk in the refrigerator and I found myself tempted to try some.
What I Learned
Suddenly I started enjoying milk again and I realized what had changed. It's not milk that I had disliked, it was warm milk I found disagreeable.
We usually give our kids hot milk. But they can't manage to drink really hot milk, so they end up drinking warm or tepid milk. And milk at this temperature, is the least tasty in my opinion. That's probably why kids who don't like their daily milk, still enjoy milkshakes and ice cream.
Cold milk does not have as strong a smell as warm or hot milk. Tetra-pack milk is homogenized, so the yellow fat does not easily separate out. Also, chilled milk has an inherent mildly sweet taste. So, I started enjoying plain milk with no additives.
Based on my experiences, when my kids started drinking milk at the age of about 14 months, I decided to give them cold milk. My older one is now 7 and my younger one is 5, and they both simply love milk. They usually have it cold with no additives. No sugar, no cocoa, no Bournvita, just plain old cold milk.
My kids enjoy their cold milk and like to have some as a cold drink along with their food at meal times. It helps them tackle spicy food too.
Occasionally, when they have a bad cough and cold milk is not pleasant to drink, I give them piping hot milk with honey.
So Here Is The Secret
I discovered that the secret to kids loving milk is giving them cold milk, and if that's not possible, then piping hot milk.
Remember the Amul doodh add
Garmi mein dalo doodh mein ice

Doodh ban gaya very nice
Adding ice dilutes the milk, so chilling it in the fridge is even better.
Then Why Isn't It The Norm?
You may be wondering, if it's so easy to get kids to like milk, then why hasn't it been done through the ages? Why isn't it the norm? What's the catch? Is it bad for them?
There is no catch. We have had a tradition of giving children warm milk, because before refrigerators became popular, milk would have to be boiled several times a day to keep it from going bad. Also, without refrigerators it wasn't easy to cool milk. So, it was only possible to give kids hot or warm milk.
But with tetra-pack milk and refrigerators, that has changed today. So, if your kids are fussy about milk, give cold milk a try and see if it changes the way they feel about milk.
Bonus: This makes life easier for mothers too. No need to heat the milk or add anything.