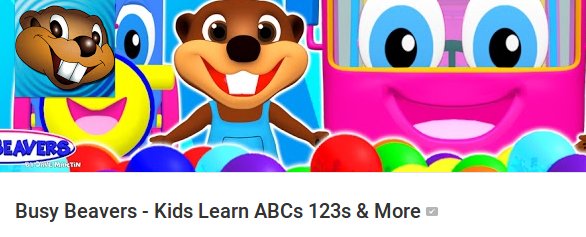 Keeping energetic toddlers stimulated and entertained through the vacations is no mean task. I consider myself an enthusiastic mom. But finger painting, puzzles, puppet shows, story time and cooking with mommy, simply, don't fill up the day. Besides even awesome moms need some me time. So what do we do? This Diwali vacation I rediscovered Busy Beavers and they came to my rescue.
These are wonderful educational videos, that are great at 'making learning fun' as they say. I originally discovered these videos almost 2 years ago when my older one was 21 months old. She was talking enough and showing an interest in doing puzzles with alphabets. But I found it difficult to repeat stuff over and over again till she got it. Although I am more patient than I used to be, I still have to work on it and get better.
So I was searching for educational videos on youtube, and stumbled upon the Busy Beavers. I played the alphabet video for her. It is extremely thorough in teaching the alphabet and associating the letters with sounds. They repeat each segment at least 3 times before they go to the next which is great for kids.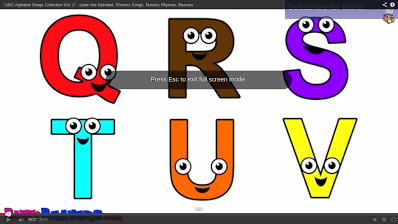 They use big clear fonts, vibrant colours and cheerful tunes. My daughter loved the videos and watched them with great concentration. The best part was that she was happy to watch on her own while I made a snack or folded laundry or checked my email. I could do my chores while Busy Beavers were entertaining her. Sometimes I sat with her and watched while folding laundry.
Initially I just considered it to be entertainment, a way to keep her occupied, while I did my chores. But to my amazement, a week after she had been watching the video for 30 minutes a day, she knew all her capital letters and a significant number of little letters. Impressed, I let her watch the numbers video. Another week and she could recognize the numbers and all of the small letters. She could not count yet but she knew the symbols for the numbers up to 10. About 8 months later this same video taught her counting.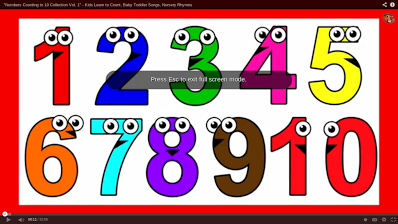 Then we moved on to colors and made great progress there too.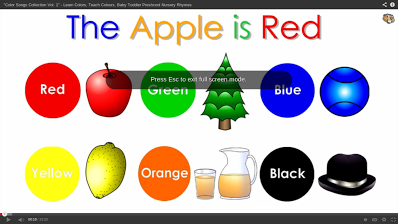 They mentioned something about subscribing, but they had such great free content that I never considered it. On and off my daughter has listened to these videos many times. Then at some point she got interested in stories and the Busy Beavers were forgotten for a while.
But this Diwali vacation, her first long holiday from school, I turned to the Busy Beavers for entertainment again and I was amazed to see how much they had expanded their curriculum. They now teach shapes, nursery rhymes (read and sing along), personal hygiene, family relations and much much more. Some of the original content is no longer completely free but most of it still is and they have added so much more that is free.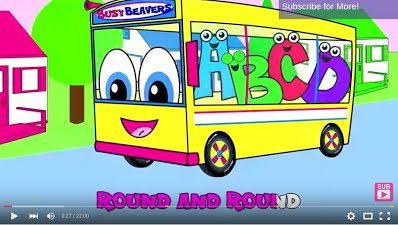 My second baby girl just turned one and she is already showing an interest in the videos. The two sisters watch them together the older one explaining stuff to the younger one sometimes. It is incredibly adorable.
I am not suggesting these videos as a substitute for reading to, playing with, or teaching your kids. Only as a supplement so you can have some me time while your kids have a blast and learn stuff. The Busy Beavers have a very cheap subscription, some 100 odd Rupees per month. That way you can download their videos to your cellphone and entertain your kids on air planes and in cars during a traffic jam. Believe me, it is worth it. These guys are amazing with how much they have made available free. So you can enjoy a lot of free content and really be sure it is worthwhile if and when you choose to subscribe.