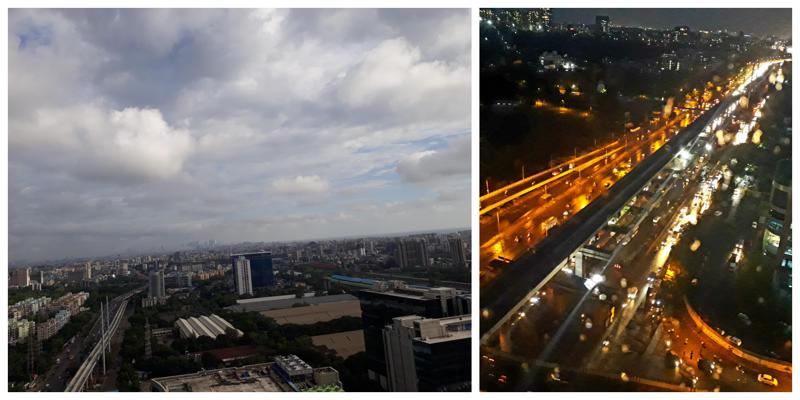 A City Of Contradictions
Mumbai city, the commercial capital of the country, a global financial hub, is home to over 12 million people, and seven hundred thousand of them live in Dharavi, which is considered to be one of the world's largest slums.
I live in suburban Mumbai, specifically in a high-rise in Goregaon east, and below you can see the east and west facing views from the top floor of my building. The two faces of Goregaon remind me of the two faced Roman God Janus.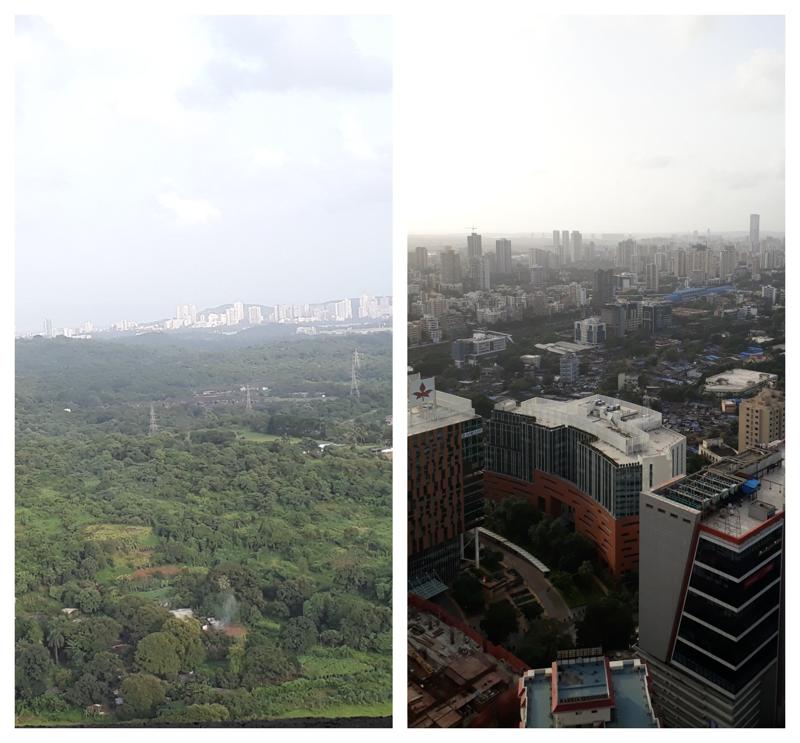 What a contrast!
In spite of the alarming growth of high-rises, nature is kind to Mumbai, especially during the monsoon. The greenery in Aarey thrives and the skies are simply gorgeous. Even the ugly concrete monsters are shrouded in fog and mist. This post is a tribute to the monsoons that rekindle romance every year in the cynical hearts of the socio-economically diverse denizens of Mumbai.
Skies Above
Even before the monsoon fully set in this year, we saw a rainbow, and the sky is an everchanging, shifting, mesmerizing, work of art as the day progresses.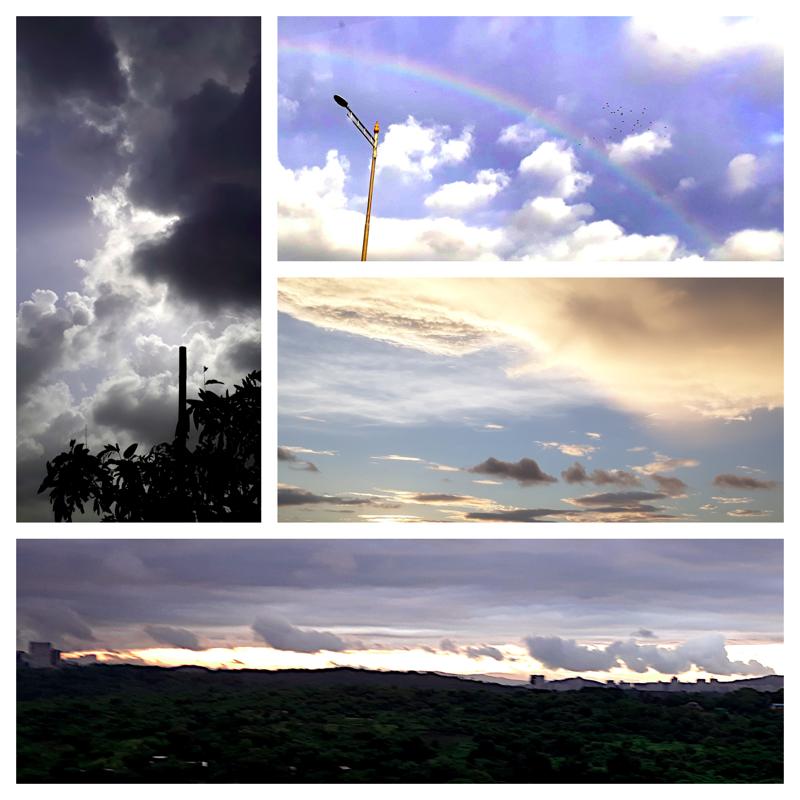 But during the monsoon sunrise, it's not just the sky that's beautiful. The intensity of light varies across the landscape kissed by the gentle rays of the morning sun pushing through the clouds, creating a scene reminiscent of enchanting lands from fairy tales.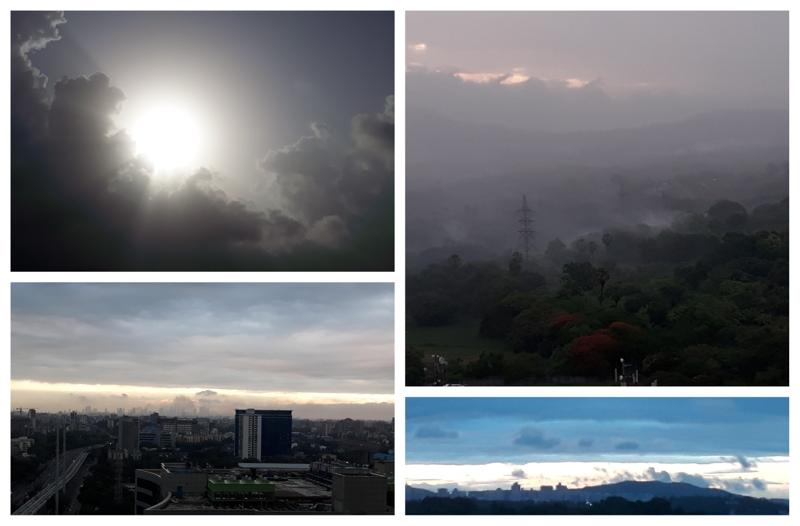 Grim Reality
As beautiful and romantic as the monsoons may be, they can also be difficult and dangerous. This year several people lost their lives to rain related accidents. Schools were shut down a few times and the city came to a grinding halt on a couple of days. Water logging and strong winds made travel through the city quite inconvenient.

Potholes, poorly maintained roads coupled with city wide metro construction, this year caused worse than usual traffic congestion resulting in long lines of crawling traffic late in to the night.

Looking Through The Window
For a city that never sleeps, on the other hand, rain holidays are a great time to enjoy hot beverages and snacks and watch the rain through a window from the cozy comfort of home. Throw in a good book and you might as well be in heaven.

Road Trip
If you prefer excitement and a hands on monsoon experience, a drive to Pune is a great way for Mumbaikars to enjoy the monsoon. Be sure to check the news and travel alerts to verify that it is safe to drive and follow road safety signs on the high speed expressway to avoid accidents.

The Wild Things
Howling winds, rumbling thunder, children splashing in muddy puddles, mist, fog and mushrooms all remind us that we can still enjoy a little of the simple life in this crowded metropolis.

Over the period of a fortnight my daughter and I marveled at how this peculiar red pod/flower grew and changed.

I'm reminded of well known lines from a poem by Henry Davies
What is this life if, full of care,

We have no time to stand and stare.
This monsoon, I made the time to stand and stare. Did you? If you didn't, hope these beautiful pictures motivate you to do so soon or next year, perhaps.

A photo of a flower collage made by my youngest daughter. She only used flowers and leaves that had fallen off the trees.