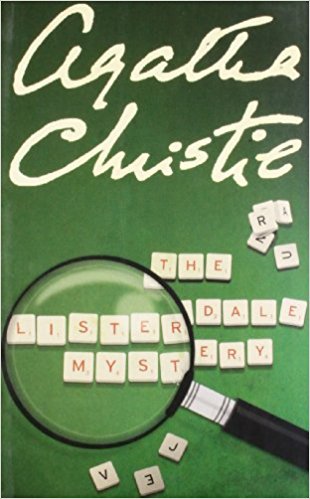 Book Details
Genre: Mystery, Short stories, Adventure, Crime, Romance
Ages: 13+
Price: Rs 175 for paperback on amazon India
Buy From amazon India
My mom introduced me to Agatha Christie when I was in my teens and I was hooked. I read Poirot after Poirot, unable tear myself away. Then I tried Miss Marple and enjoyed that series too. But somehow I never tried any other books by Agatha Christie, until a few days ago, when I was jonsing for mysteries and I came across this book of short stories.
This is a collection of intriguing short stories, some of which are murder mysteries. Others are adventures or romances, with a bit of mystery or intrigue built in to them.
Plot Synopsis
The Listerdale Mystery had a rather unexpected and interesting plot twist. It was fresh and different and I loved it.
Philomel Cottage, Accident and Swan Song are typical Agatha Christie murder mysteries, but are far more chilling, when presented as crisp short stories
The Girl On the Train, Golden Ball, The Manhood Of Edward Robinson and The Rajah's Emerald are thrilling adventure stories, in which ordinary young men get entangled in most unusual and intriguing situations, causing their lives to take an interesting turn for the better.
A Fruitful Sunday has a creative plot twist and I won't say anything else so I don't give anything away.
Jane In Search Of A Job is an exciting adventure where Jane gets entangled with Royalty and a gang of jewel thieves all at once.
Highlights
The Listerdale Mystery and Philomel Cottage were the two best stories in the collection. Philomel Cottage gets your heart racing and is impossible to put down. The Listerdale Mystery is highly unusual and satisfying.
The Swan Song was very good too, but starts out a little slow. Midway through the story you get a sense of where it is going, but there are some surprising turns.
The adventures are light hearted and humorous with entertaining Bertie Wooster like characters.
Crisp And Juicy
Thanks PlusMinus'N'More, for everything I learned from you about reviewing books.