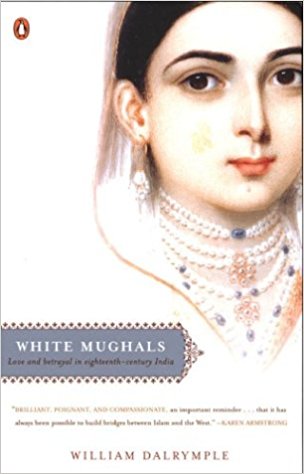 White Mughals by Dalrymple explores an interesting period in British Indian history, when the daily lives of the British officials and Indian people were often tightly entwined. This period has been, later, suppressed by both cultures as a result of hostilities, that developed soon after. Dalrymple's account is well researched, referring to, and quoting from, official documents as well as personal correspondences, to obtain a complete picture on both microscopic and macroscopic scales.
For a detailed review of the book click here.
Excerpt from review:
Dalrymple seamlessly weaves in the minute details of the lives of the couple and their close associates, set in the backdrop of a fast changing world, where a liberal and cosmopolitan culture is being fragmented by the rise of bigotry, much like the curdling of milk by acid.
As many of you may know, for some time now, I have been reviewing books for PlusMinus'n'More, a review site for books by Indian authors or in an Indian setting. If your looking for books by Indian authors, check it out. I was thrilled to see that they had reviewed a few of my books too.