In case you have been wondering why Nina and Nana have been MIA, its because they were away celebrating Diwali week. After enjoying the E-Crackers Nana got her in a rare tender moment Nina felt a surge of love for him. So on the day of Bhai dooj, AKA bhai phota, AKA bhau beej Nina asks Nana to stand in for the brother she doesn't have.
Well even the magic of the festive season can make them sweet to each other for only a few seconds before they both get an awful toothache and revert to quipping the way we enjoy it.
Did you know that one of the legends of Bhau beej is that Subhadra honored her brother Krishna on that day to celebrate his victory over the demon Narakasura who supposedly ill-treated and abducted women.
Read this Wikipedia article to find out the other interpretations of this widely celebrated festival.
Now lets see how Nina annoyed Nana over the break.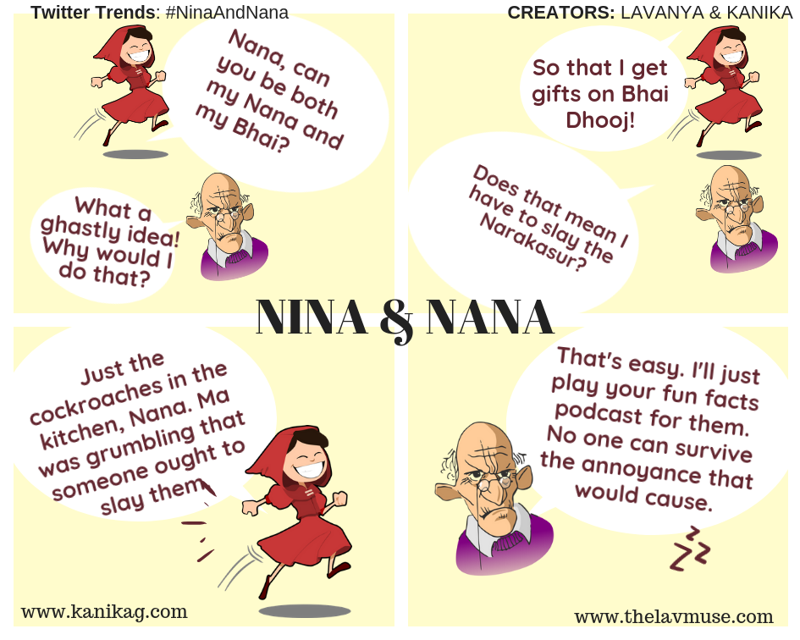 You can read Lavanya's take here.