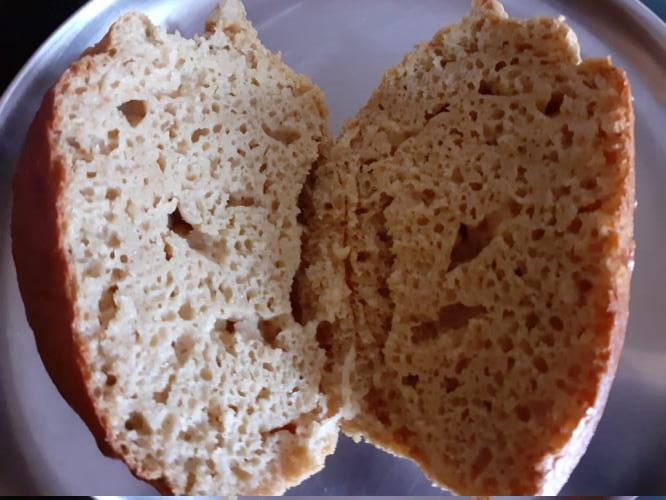 Recently, the girls and I were craving cake. With the lock down going on, it had to be homemade. In the past, I haven't been very good at making cake. It usually turns out to dense for my liking. But this was a time as good as any to practice, and after a few attempts I got it right. Fluffy, tasty, and made with whole wheat flour.
Chocolate cakes are our favorite, but we were out of cocoa powder and had to make do with whatever was available. So, I decided to try out a coffee flavor cake. Here is the recipe.
Ingredients
2 heaped tablespoons whole wheat flour

1 egg

1 teaspoon baking powder

1 teaspoon instant coffee

1 heaped tablespoon castor sugar + 2 teaspoons castor sugar + a pinch of castor sugar

1 teaspoon vanilla

Some (1 to 2 tablespoons) Amul fresh cream at room temperature (for batter), and some more for topping

2 to 4 table spoons of milk
Procedure
Add the flour, baking powder and 1 heaped tablespoon of castor sugar to a large coffee mug and mix the dry ingredients. In a separate cup mix the coffee and 2 teaspoons of castor sugar with a little bit of boiling water. Stir till they dissolve and allow the mixture to cool a little. Add cream and stir some more.

Add the eggs and vanilla to the dry mixture. Pour in the coffee cream mixture. Whisk with a fork. Add some milk till the mixture in a just a little runny so it can easily be poured out of the cup. This is important. If the batter is too thick, you won't get a fluffy cake.

Take a small 4 inch baking dish and coat it with a little butter and flour. Pour the cake batter and put it in to an oven pre-heated to 350F. Bake for 25 to 30 minutes. You know it's done when poke it with a toothpick and it comes out clean.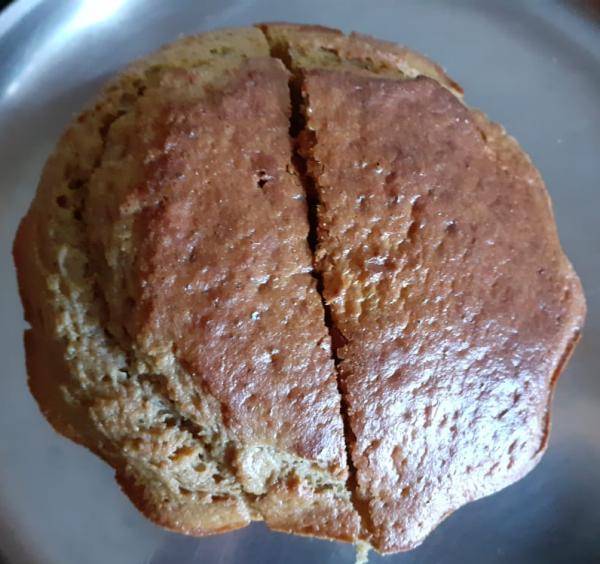 The cake is bittersweet. When it cools you can turn it upside down, pour some fresh cream, drizzle some castor sugar on top of the cream and enjoy!