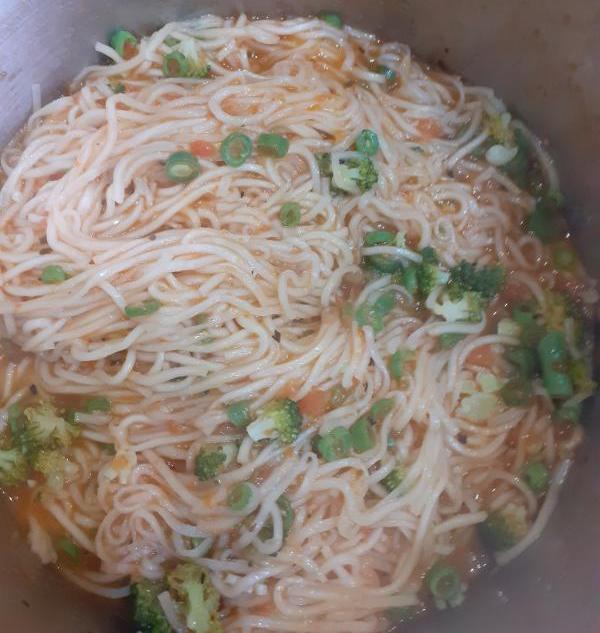 In these times of the super villain virus, everyone is eating a lot more at home. With restaurants being minimally operational we can't really fall back on home delivery either. So it's time for old fashioned, wholesome, home cooked meals.
But given our little nuclear families we can be smart about it, and figure out recipes that are easier to handle. Unlike the old days we have a variety of cuisines we can choose from and make the best of them all. That we we can avoid sliding down the slippery slope of pigging out on junk food.
I tried different recipes, and this is one that's easy to make in large quantities. This slightly soupy noodles recipe is great comfort food for troubled times, especially when served steaming hot. It's also healthy and nutritious, rich in anti-oxidants and contains fresh green vegetables. What's more, although it's flavorful, it's not spicy at all and kids and grownups can enjoy it together.
However the birthday cake turned out great, without any cream turning in to butter. So after the birthday, I was left with two packs of whipping cream. Now whatever was I to do with that? I made a fruit salad with one pack, and still had one more left. I wondered, if I could make ice-cream with it.
I know making ice-cream requires an ice-cream maker, but I decided to try anyway. Besides, how bad could it be, with such good ingredients? My girls unanimously voted for chocolate ice-cream, and I decided to give it a try.
By now, with all the practice, I was pretty good at whipping cream. So here is the recipe.
Ingredient
2 packets of Ching's Veg Hakka noodles

6 medium tomatoes

150 grams beans

150 grams broccoli

2 teaspoons butter

1 to two heaped teaspoon dried basil

Salt to taste
Procedure
Chop the tomatoes in to large chunky pieces and purée them in a mixer.

Cut the beans and broccoli in to tiny pieces

Put the butter the melt in a steel flat bottom pot.

Once it starts sizzling add the basil and wait for the aroma.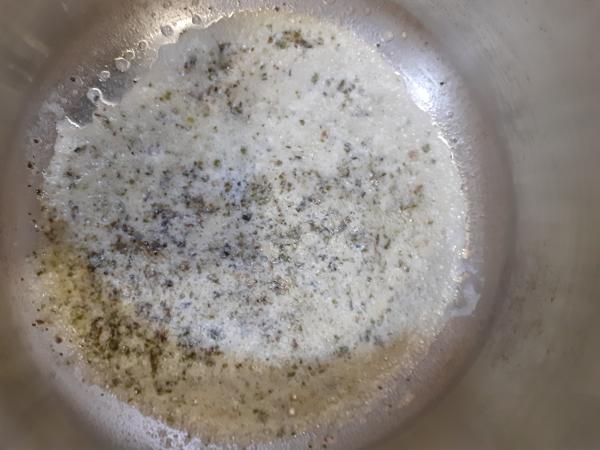 Then pour in the tomato purée, add salt and allow it to cook in the butter and basil for a few minutes.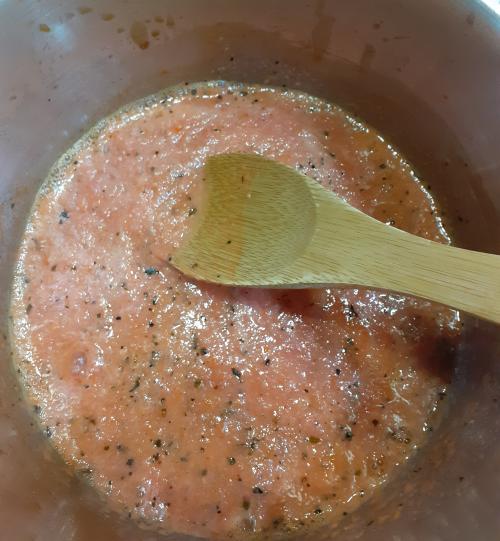 Add just enough water to cook 2 packets of noddles. If its too little, it's not a problem, as you can add more boiling water from a kettle at any time to top it off.

Bring the soupy tomato mixture to a roaring boil, and then add the noddles.

While the noodles are cooking, throw in the finely chopped broccoli and beans. Add some more salt if you need.

Add some boiling water from a kettle if needed.

In a few minutes your vegetable noodles in tomato basil sauce should be ready.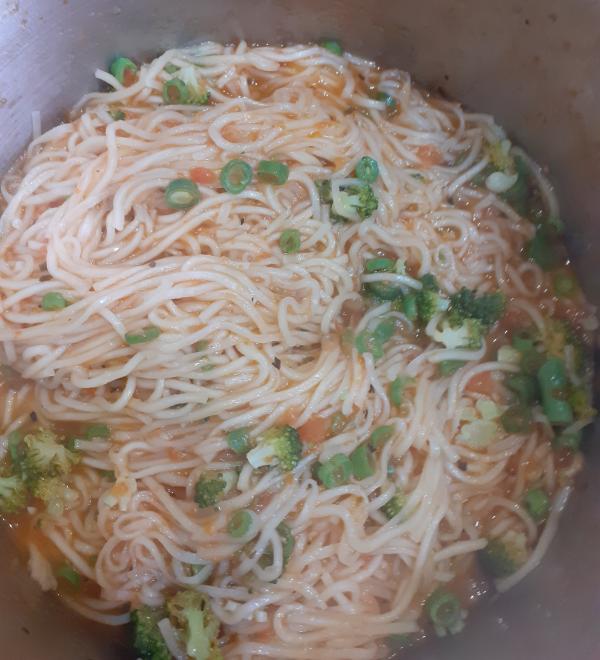 Sprinkle some pepper if the kids are up for it, or you can just add the pepper to the bowls of noodles served to the grown ups.

Enjoy the steaming hot flavorful comfort food with family.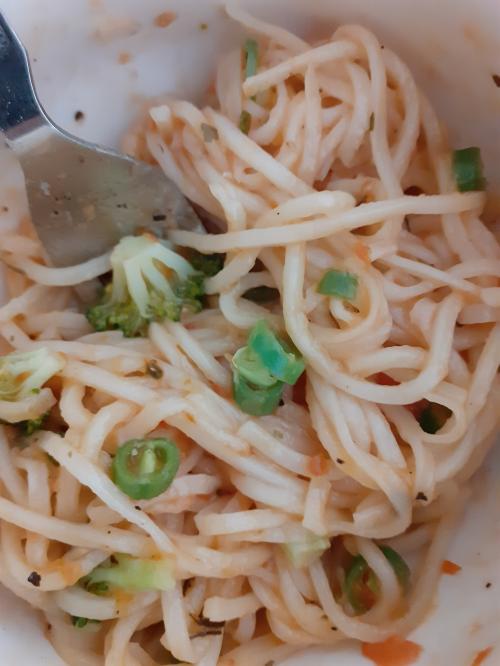 We eat it for breakfast. Rich in carbs and anti-oxidants, it's a terrific way to start the day. Play some peppy music while cooking, to make the process more fun and cheerful. Come on, together we can #BeatTheVirus.