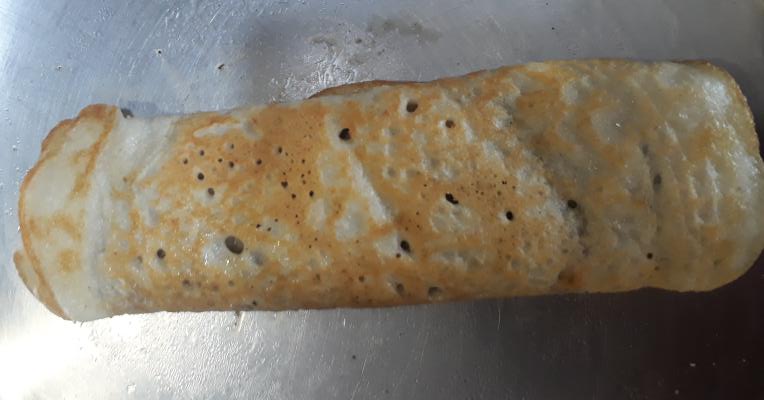 A non-spicy kid friendly fusion of Italian and Indian flavors and textures that adults can enjoy just as much.
My most interesting recipes have resulted from the constraints of using whatever is available at a certain time. An odd medley of ingredients require some creativity to put together and make for fun culinary projects. This latest recipe I came up with was also the product of circumstances. But it turned out great, so I'll share the recipe and the story behind it.
The Story
Most days I am scrambling to find stuff to fill my daughter's tiffin box, mostly because I have to do it at 5:30 a.m. and I am sooo not a morning person. But last Friday I had accidentally arranged for two different tiffin solutions! Here is how it happened.
The second one was because I had forgotten I had arranged for the first one. I had soaked rice, urad dal and methi seeds to make dosa batter. In the evening I made the dosa batter and let it sit. Later, just before going to bed, I had forgotten about the dosa batter and wondering what to send for tiffin the next day, I cut up some mushrooms. I decided it would be sautéed mushrooms with bread.
In the morning groggy as usual, I realized I had two options. At first I wondered which would be quicker. But then I suddenly had the idea that mushrooms and dosas would probably go great together.
The Recipe
So here is the accidentally discovered, not-so-secret recipe.
Ingredients for dosa batter
Urad dal (split black gram lentils without the husk)

Rice double the volume of urad dal

A liberal sprinkling of methi (fenugreek) seeds
Procedure for dosa batter
Soak the ingredients for 4 hours and then make a thick batter in the blender with a minimal amount of water. Add salt to taste while making the batter. Let the batter sit over night. Add a little water to the batter before making dosas, so the batter is easy to spread on a heated non-stick pan coated with a little oil to make crispy dosas.
Ingredients for cooking mushrooms
Olive oil

Butter

Sliced mushrooms

Minced garlic

Fresh chopped basil leaves or dried basil leaves

Ground pepper

Salt to taste
Procedure cooking mushrooms
Heat some olive oil and butter in a saucepan. Add in the minced garlic and let it cook a little. Then throw in sliced the mushrooms, salt, pepper and basil and sauté. The mushrooms will secrete some water. Cook till most of the water has dried out. This is what it looks like cooked.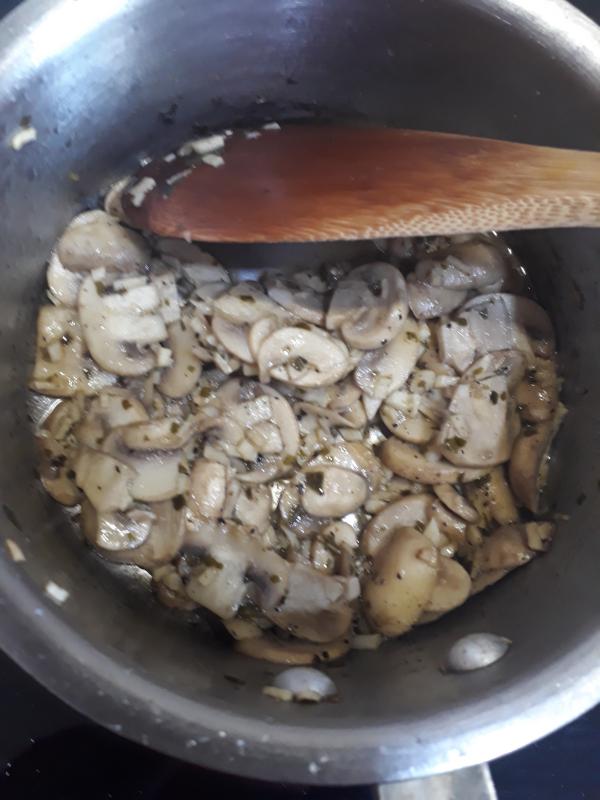 Fusion magic
Now simply put some of the prepared mushrooms on the less browned side of a dosa like one puts the aaloo bhaji in a masala dosa. See the picture below.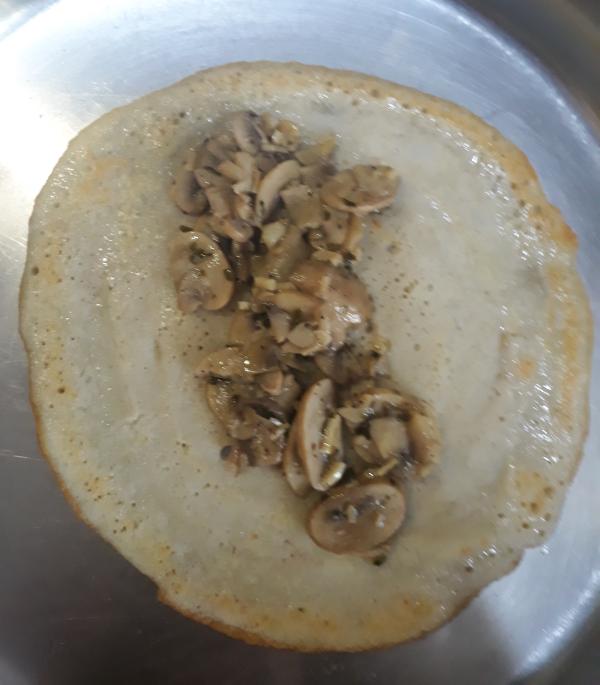 Roll it up and your dosa with an Italian twist is ready. Enjoy a surprising new combination of flavors and textures.