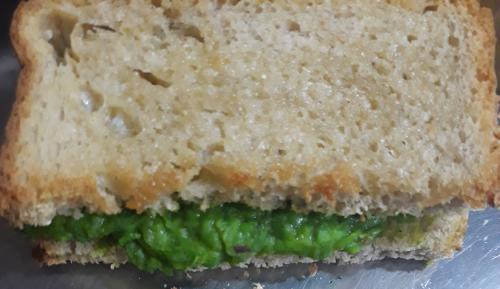 True beauty lies within .... a sandwich.
With winter here, it feels good to eat some warm food. Here are 4 yummy snack ideas straight out of the sandwich toaster. Whether you have a fancy electric sandwich toaster, or the old fashioned one you clip and hold over a gas flame, or a plain old oven, these will work.
1. Green Pea Sandwich
Winter is when green peas are in season. They are fresh, tender and tasty. So let's make some easy-peasy (pun always intended) grilled sandwiches with them.
Take 200 grams of shelled green pleas in a microwave safe bowl. Add a little butter, salt and garam masala (for the aroma). If you like it spicy add some freshly ground pepper too. Do not add any water. Let it heat in the microwave for 1 minute.
The let it cool for a few minutes before putting it in the mixer. Grind till the peas form a a semi smooth paste. It doesn't take much grinding. Just a few quick spins.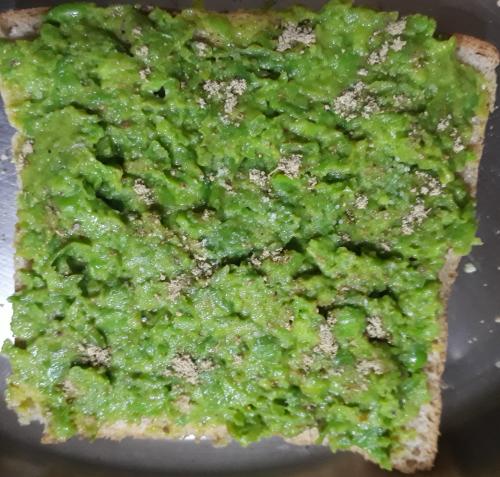 Now spread a generous layer on bread and add some chaat masala if you like. Close the sandwich with another slice of bread. Coat the outer surfaces of the bread with just a very little bit of butter and toast using your preferred device.
Enjoy warm and fresh with a little ketchup, or tomato chili sauce.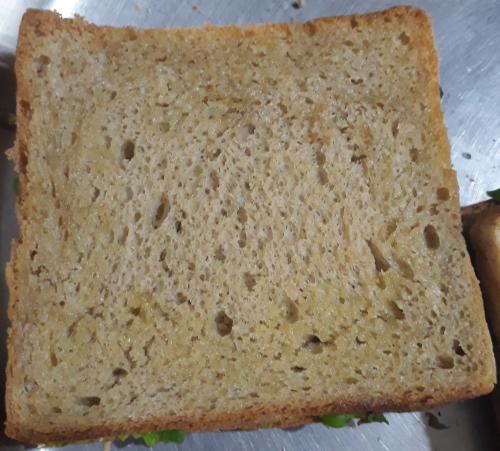 2. Mushroom Cheese Sandwich
Prepare the mushrooms using garlic, basil, butter, salt and pepper as explained in the post.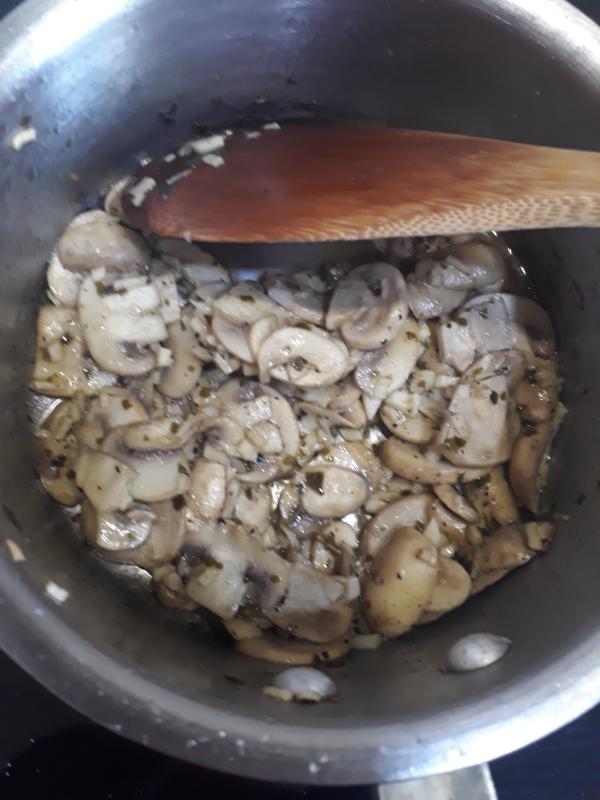 Once ready, spread a generous amount of the prepared mushrooms over a slice of bread. Grate a little bit of cheese (Parmesan or Amul cheese cube) over the mushroom mixture. Close the sandwich with another slice of bread. Coat outer surfaces of bread with butter and toast in your preferred device.
3. Apple Cinnamon Sandwich
This is made by sautéing apples in butter with cinnamon and sugar. The detailed recipe for preparing the apples can be found here.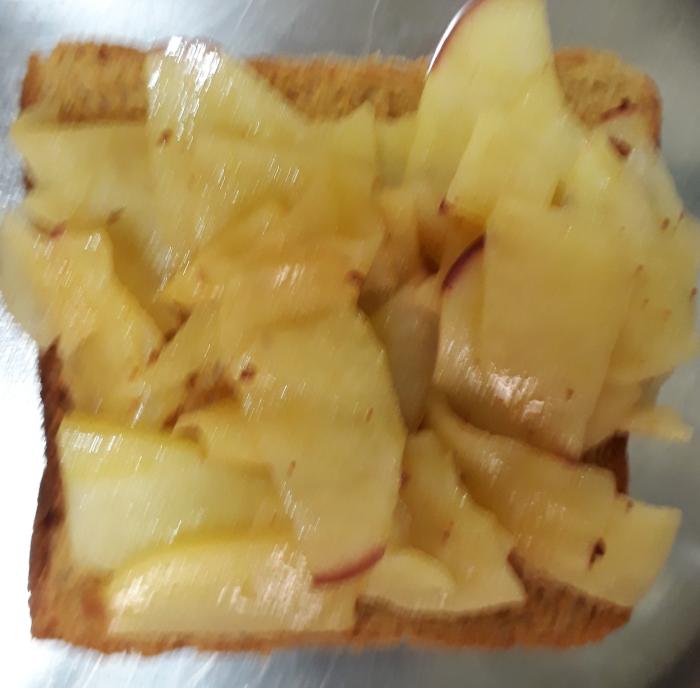 While that recipe is for an open face sandwich, you can cut the apples in to smaller pieces and make a grilled sandwich too. If you like dry fruits like raisins, almonds, cashews or walnuts, chop them and add them to the cooked apples and mix it up to use as a grilled sandwich filling.
4. Grilled Chocolate Sandwich
This one is easy and a treat to indulge in once in a while. Even your little ones can have fun making it, so it doubles as an activity for the vacations.
Take a slice of bread and arrange 9 tiny squares from the 3 of the 5 rupee dairy milk chocolates in to a 3X3 grid. Cover with another slice of bread. Lightly coat outer surfaces with butter and grill. The chocolate will melt inside. Trust me, it is a lip smacking delight. Ideally, serve with a glass of chilled plain white milk.