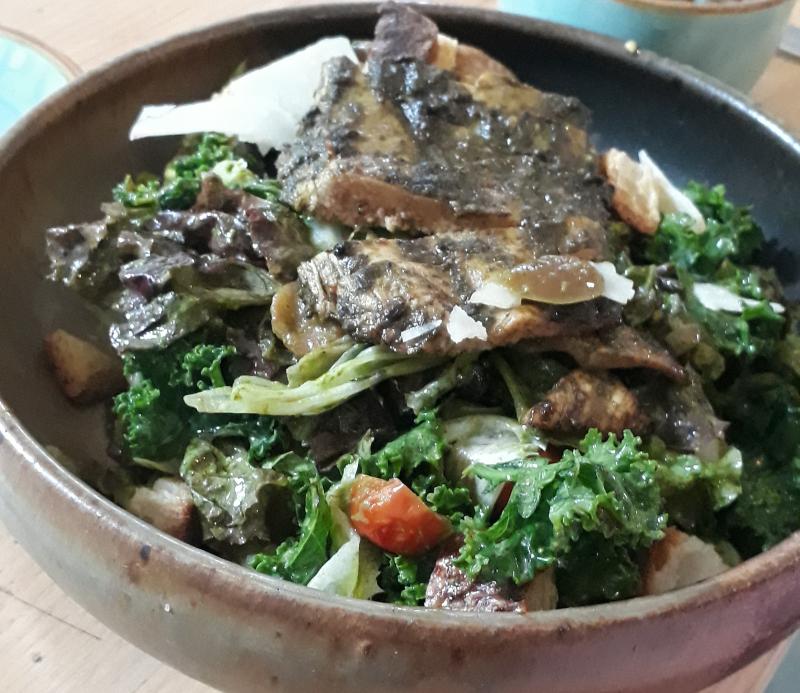 Location And Space
La Folie Lab is a tiny French cafe tucked away on Hill road in Bandra West, at a stones throw from St. Andrews auditorium. While the seating is limited, there are both indoor and outdoor options. It can get a little cramped, so this place is most enjoyable at the less busy hours of the day.
It's also best if you go when you are relaxed, so you can enjoy individual courses at leisure.
Food or Art?
I have been visiting this place once a year for the last three years when my daughters have their annual day function at St. Andrews. Usually we would go for a nibble before the show started, and the quality of food and drinks has always been awesome.
But it wasn't until I had a full meal there ,that I found out how much it had to offer. Even though I live in Goregaon East, I was back there again in a few days. I was craving the delightful and varied flavors and textures they assemble on a plate. It's nothing short of art.
This year we had an early dinner there and had a chance to enjoy a variety of delicacies and range of subtle flavors the place has to offer.
Fresh, Healthy And Irresistible!
The salads contain fresh crisp high quality greens and vegetables with a drizzle of flavorful dressing.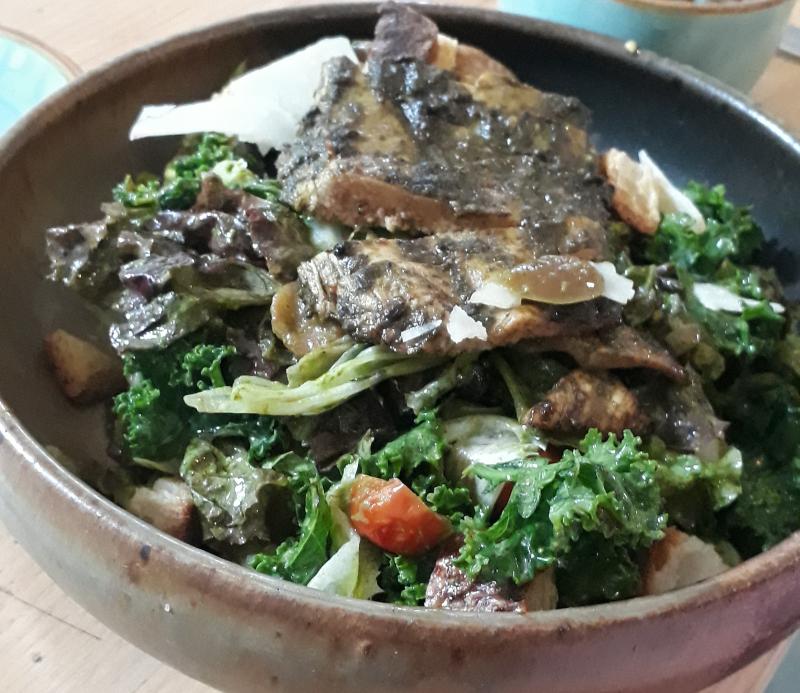 The hummus is finger-licking delicious. My younger daughter was literally licking her fingers, and then the plate. I had a vegetable sandwich which used hummus as a spread instead of butter or mayonnaise. Hummus is the perfect texture for a sandwich spread, and it is more nutritious and less oily than other options. I loved it. The bread too was very fresh and toasted to the perfection.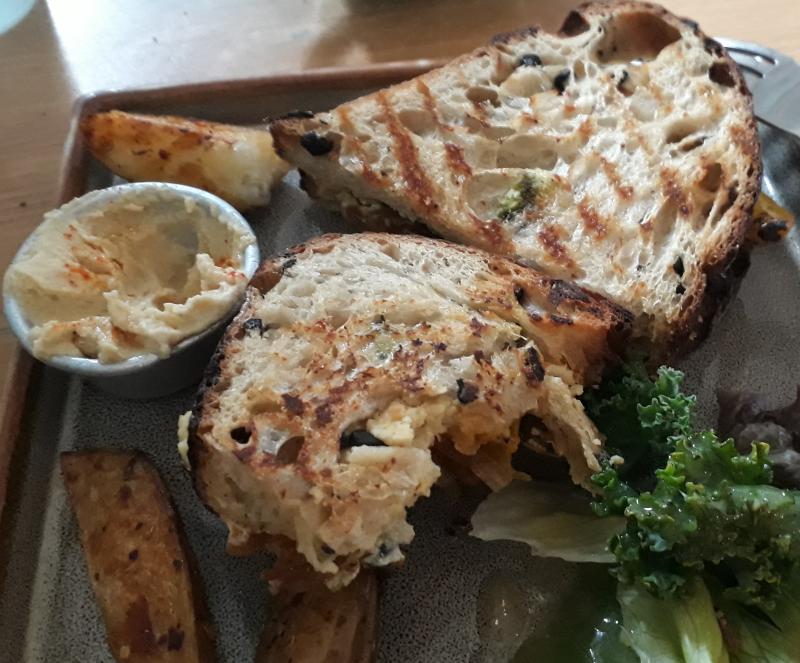 My older daughter loved the quinoa salad, which is served with a number of dishes. It's texture is just right and one can taste the quinoa while still enjoying complimentary flavors subtly blended in.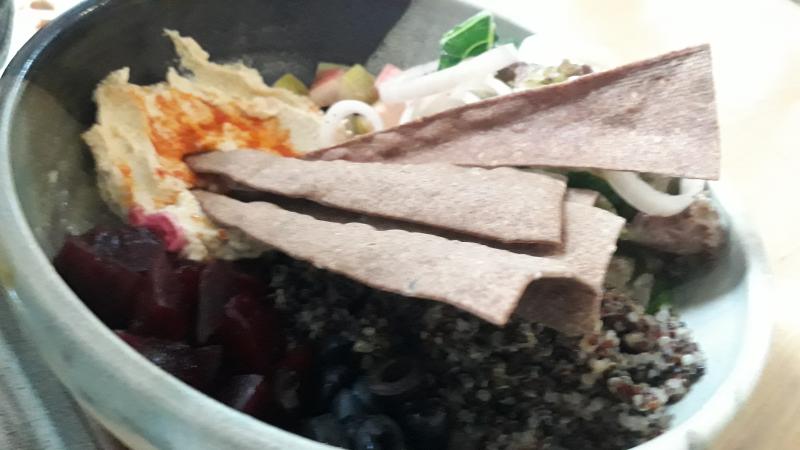 Happy Endings
Along with toast or waffles, they serve a compote which I simply couldn't stop eating long after the toast and waffles were finished. The waffles are crisp and golden on the outside, and soft and warm on the inside. (Sorry we devoted it before we remembered to take a picture)
A little tip: I have had their waffles twice. Once I remembered to ask for the butter, compote and fresh fruits on the side and enjoyed this arrangement better, for I could choose how much compote to add, and the waffles stay crisp until you dip in to the compote, so I recommend you ask for it this way too.
The chocolate croissant too is very well made, flaky with the right blend of bitter, sweet and tinge of salty.
I have saved the best for the last. Their hot chocolate is bliss in a cup. It's a little bitter, so we added a spot of brown sugar. The brown sugar they serve, has a subtle molasses flavor which beautifully complements the taste of the hot chocolate. The hot chocolate has a rich and smooth texture with 70% chocolate. Just a sip will transport you to to a state of pure ecstasy.
Like I said; I've fallen for La Folie ;)
Useful Links