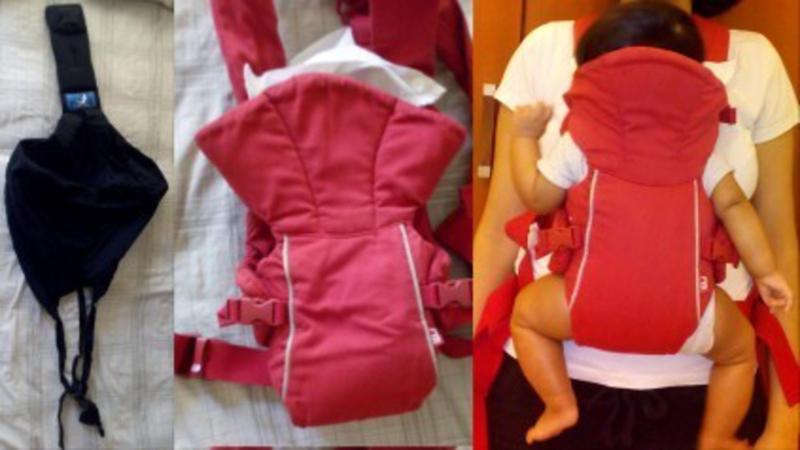 I was a student for a long time, finishing up with a doctorate in Physics at age 26. So I was used to carrying heavy backpacks full of reference books. I think the only muscles I ever developed were those involved in walking significant distances, and those involved in carrying heavy backpacks.
When I was pregnant and looking into the options available for carting my infant around, the strap on baby carriers really got my attention. They reminded me of the heavy backpacks I was so adept at carrying, except I would call them 'frontpacks' I guess.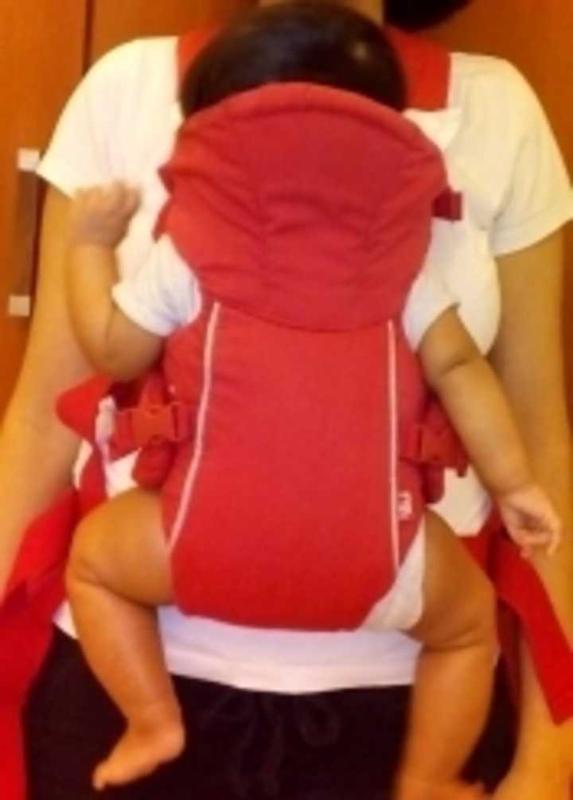 Before I got around to buying one, someone gifted it to me at my baby shower. Wow people must have noticed me trudging around with those backpacks :) So then I decided to buy a sling instead. Here is what a sling looks like.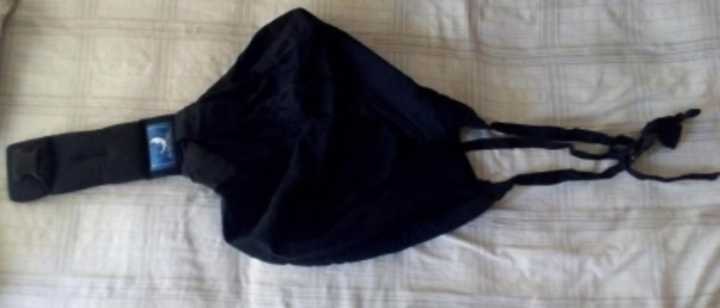 I had some difficulty figuring out the sling but with the frontpack I was a natural. I started using it when my first baby was a month and a half. It was a little uncomfortable the first time but experimenting with the various straps a couple of times was all it needed.
This one has neck support and can be used early. It was great for evening walks. My daughter would look around curiously for the first 10 minutes and then fall asleep. It was adorable. She loved it and never cried. Because of the upright position this was also a great way to carry her when she was colicky.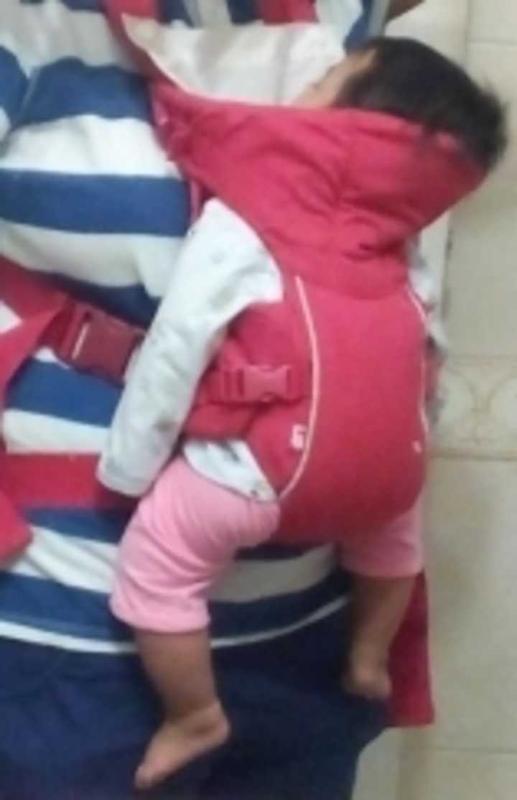 Since I started using this really early my daughter was comfortable with it. I used it till she was a 14 months old. Also since I started using it early my muscles gradually adjusted to her increasing weight. I would carry my one year old daughter around for an hour quite effortlessly.
Carrying her and walking was an excellent way to lose my pregnancy weight. The frontpack was also extremely useful in supermarkets where I could push the cart around quite easily with 2 free hands. I even used the frontpack on long walks during a holiday in Darjeeling through the hilly terrain.
Since I personally never used a stroller I cannot comment on its usefulness except to say that I noticed a lot of babies were reluctant to be in them for too long and wanted to be carried. The frontpack gave my baby all the comfort of being carried still leaving my hands free. The frontpack was also much more portable than a stroller.
However there are some disadvantages to a frontpack. While they are great for walking and standing, they are uncomfortable to sit with. I would have to take the baby out to sit comfortably. You have to be careful not to bend much while using them. So it is a good idea to put on your footwear before strapping on your baby.
My frontpack from mothercare allows 2 positions for carrying the baby. Up to age 4 months the baby should face you for good neck support and after that you can turn the baby around so it views the world from your perspective.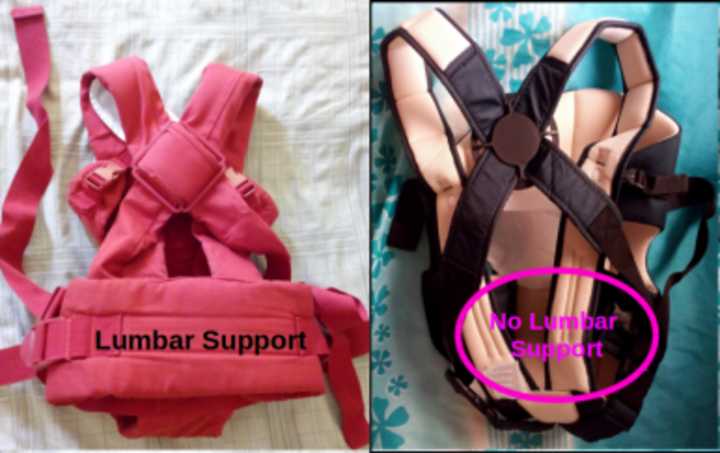 I got another frontpack recently for my second baby. This one unlike the other one does not have lumbar support. A lot of people don't like frontpacks because it causes them back pain so it is important to get one with lumbar support. So I still prefer to use my old frontpack. You can see how the thick cushioned red strap provides lumbar support in the picture below.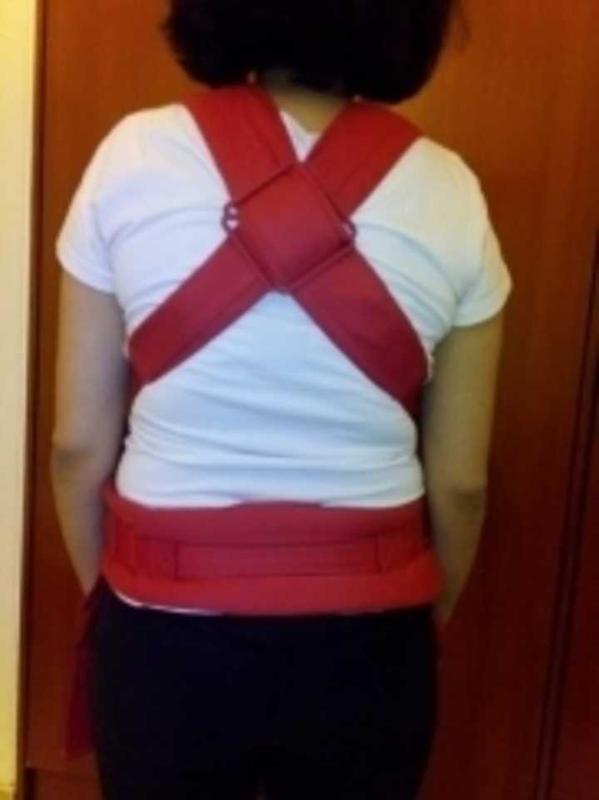 The sling requires a little more patience to work out but it can be used in many more positions. They are supposed to be comfortable to walk, sit, stand and breast feed with. It does however lack the lumbar support. On the other hand the hipstar position probably does not really need lumbar support. I am still learning about it. I found it quite useful a few days back to use around the house when my baby was cranky. This way I could carry her and get some house work done since the sling has configurations for which sitting and bending is safe.
Click here for detailed video demonstrations of the many positions in which the sling can be used.
Hope you found this article useful. Please comment with your experiences with carrying babies around.
Update
August 12, 2017
With time and experience I figured out how to rig up a dupatta in to a baby carrier sling. I once had to do it in Khandala, during a trek, when I forgot a baby carrier and I managed to trek for 2 hours carrying my 18 month old in a dupatta converted in to a sling. It was amazing!