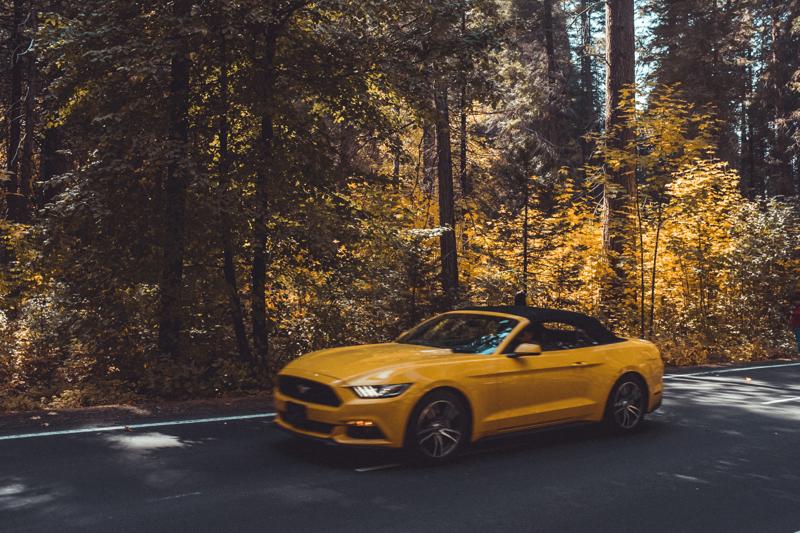 Photo by Chris Lawton on Unsplash
Nana drives a Mustang! Who'd have thunk it? And what's more, this macho muscular car, has a soft spot for the planet, much like grumpy old Nana, who really does care about Nina's health and safety. Since 2004, Ford has been working towards making it's cars as recycleable as possible. At least 85% of all Ford cars are recycleable. Awesome!
Here is a video about how the aluminum from Ford cars is recycled.
And now the cartoon you've been waiting for: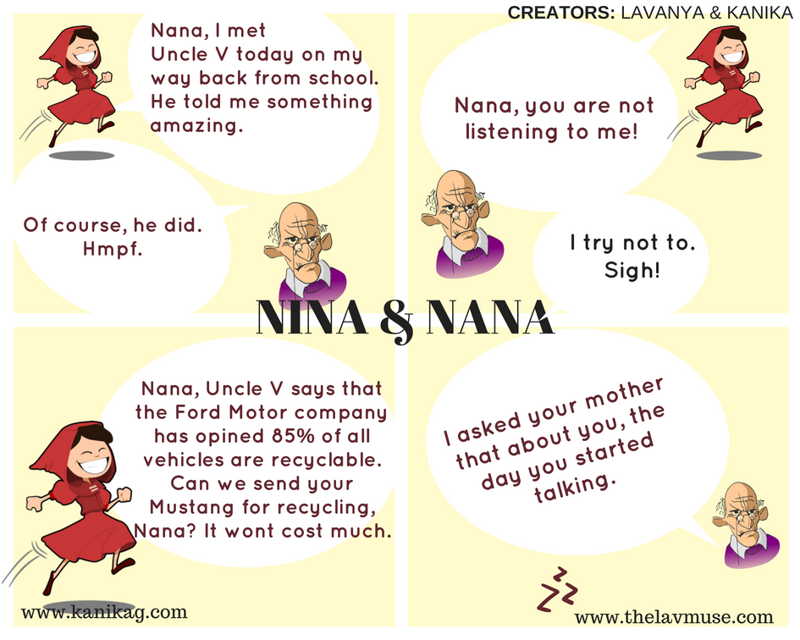 You'll find Lavanya's post and a hilarious movie she made on the subject, here.