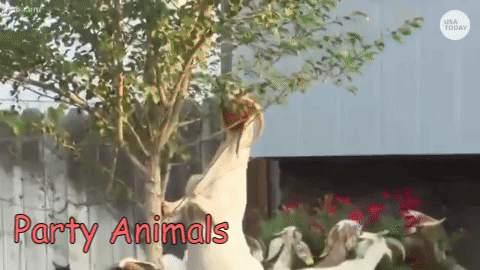 Image from Giphy
Sometimes innovative solutions can go awry and have a disruptive but hilarious outcome. An Idaho company rents out goats to weed farms.
But it turns out that goats are not too picky. I mean goats eat EVERYTHING. That's what they are known for. So when these goats escaped, well you saw what happened in the gif. You can read more about the amusing incident here.
Goats feature in literature too. My favourite was a goat named Byakaran Shing BA Khadyabisharad, in Hajabarala, a nonsense story by Sukumar Ray. Apart from delivering academic lectures on the all important subject of what goats don't eat (quite relevant to the current bit of drama in Idaho), he tells my favoutite poor joke (PJ).
He cries saying, that a crocodile ate half his uncle, and it was terribly sad, that the other half died.
As a toddler one of my favourite stories was The Three Billy Goats.
Now let's see what Nina and Nana have to say about the goat fiasco in Idaho.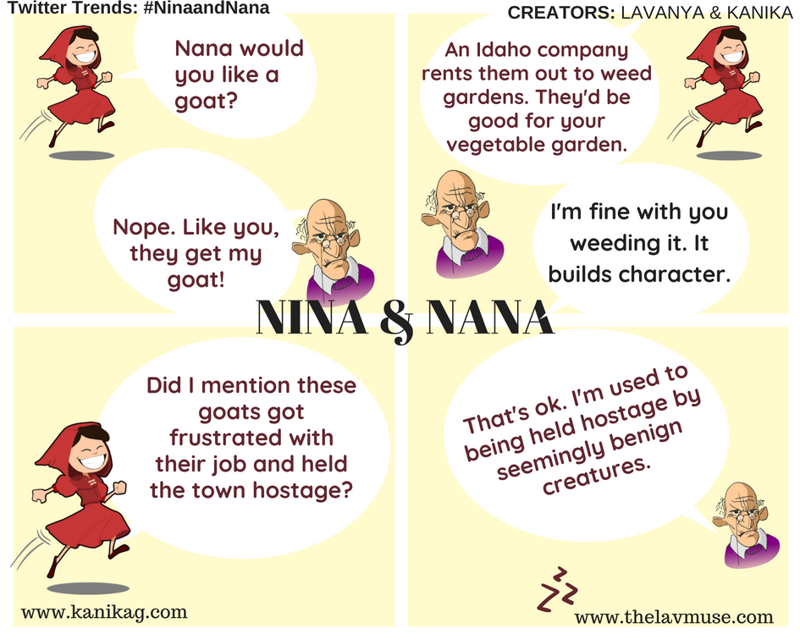 You can read Lavanya's take here.