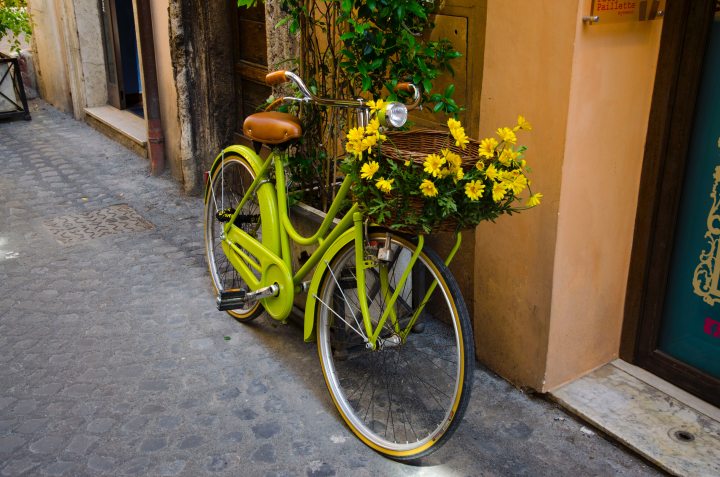 Green is her favorite color. She loves nature, greenery and trekking. We've been taking her with us since she was a year old. She could trek up mountains like a goat when she was barely three.
A few months ago, my wife and I started mountain biking. Promptly, she wanted to learn to ride a cycle, so she could join us. A week ago I bought her, her very first bike. It was green, of course.
She's a natural. Within a couple of days, she was cycling in the countryside by herself. Yesterday she wandered off a bit too far. I guess she was attracted by this beautiful patch of wild daisies.
Best I can tell, she got off her bike to pick them. I can't believe how fresh these daisies are. But she isn't here anymore. I suppose I should have spoken in the past tense, like, green WAS her favorite color, but I just can't believe it.
When she did not show up at home for dinner, all or us from the village went searching for her. It was her mother, who found her here. Her piercing scream in the open country had us all rushing over.
Dr. Morris declared her dead. He noticed the bite marks on her ankle. A poisonous snake was lurking among those alluring daisies. She probably never saw it coming.
"Rest in peace my darling Sasha", I whisper unable too look away from the daisies.
#TellTaleThursday with Anshu & Priya done using the picture prompt they posted. Thanks Anshu and Priya for hosting this.