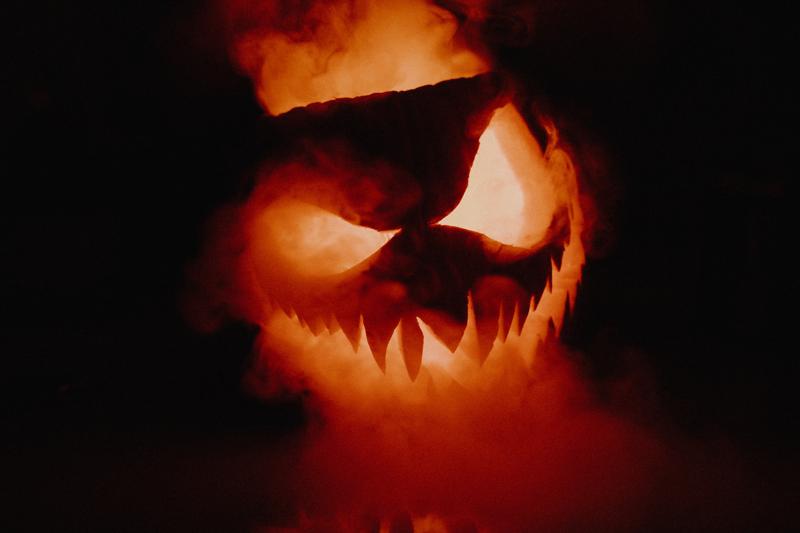 Photo by Leximphoto on Unsplash
Prompt: Your protagonist heard a rasping knock at the door at 1 am.
Sudha looked around the secluded cottage. It was nice get-away from the city. The Sharmas were a fun family. Sudha's eight-year-old daughter loved playing with the Sharma twin girls. Sudha had planned this holiday meticulously.
"It's Halloween Mama." Sachi pointed out. "Can we carve pumpkins?"
Sudha nodded. After a day of good food, dancing and games everyone was exhausted and went to bed early.
---------
Sudha heard a rasping knock at the door and jumped out of bed. She fumbled, searching for her alarm clock. It was 1:00 am. Turning, she noticed her husband was missing. She flipped the light switch, but the power was out.
Fear crept up her spine. The howling wind and eerie shadows in the silver moonlight made her uneasy. She stifled a scream as she stepped in to the kids room. The girls were missing. Three sinister pumpkins sneered at her.
She knocked on the door to the third bedroom. When no one answered, she opened it. Two skulls lay atop blood-soaked pillows and the Sharmas bedclothes lay ripped on the mattress. She screamed in fright.
Sudha heard the knock again. Terrified, she peeked out of the window. Cloaked figures waited with torches, scythes and tridents. Sudha fainted.
-----------
Sudha opened her eyes. "Sorry Mama. It was just a Halloween trick." Sachi said, biting her lip. Everyone looked sheepishly at Sudha.
"We wanted to thank you for planning such a lovely trip." Mrs. Sharma added not meeting her eyes.
Sudha laughed. "It was brilliant!"
#TellTaleThursday with Anshu & Priya done using the picture prompt they posted. Thanks Anshu and Priya for hosting this.