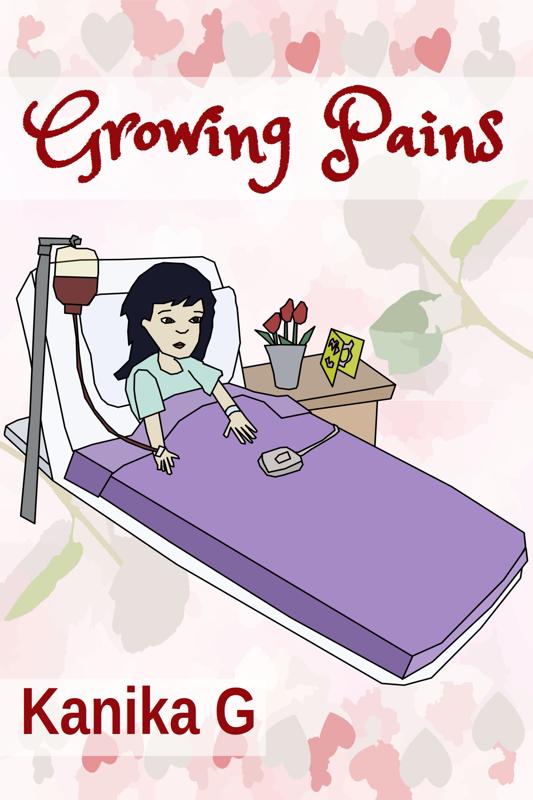 This week I had a super proud moment as an author and a mom. My 6 year old daughter Pell, not only read and loved my book Growing Pains, but she reviewed it too, and this is her very first book review.
She got so engrossed in the book, she stayed up late at night, way past her bed time, to finish it. I didn't know whether to be annoyed as her mom or elated as the author. Anyway without further delay here is the screen-shot of the review she wrote.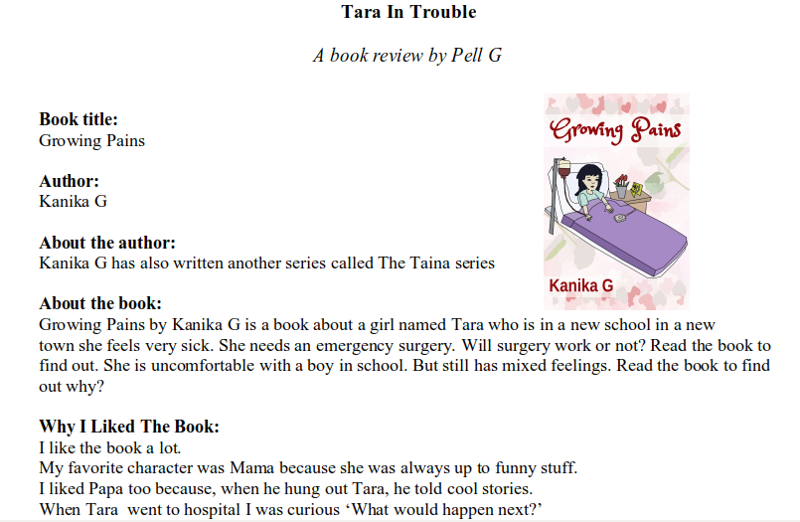 She did it all on her own and my only contribution was helping her run spell check on it. I'm over the moon and looking forward to sharing more of her reviews.