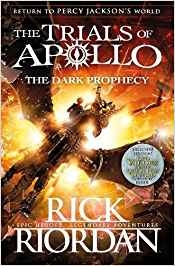 I was all set to go to Kolkata on a family holiday, when this book arrived. As a Percy Jackson fan, I couldn't be happier. It had been a while since I did a review for PlusMinus'n'More but the timing was perfect. Now I had some exciting reading material for my week long holiday. And the book definitely lived up to my expectations. For a detailed review of the book click here.
As many of you may know, for some time now, I have been reviewing books for PlusMinus'n'More, a review site for books by Indian authors or in an Indian setting. If your looking for books by Indian authors, check it out. I was thrilled to see that they had reviewed a few of my books too.
Update
August 12, 2017
This book, like a vortex, sucked me back in to the Percy Jackson universe. I just finished the whole series, again, and it was just as much fun, as it was the first time around, about 3 years ago. I loved it again.