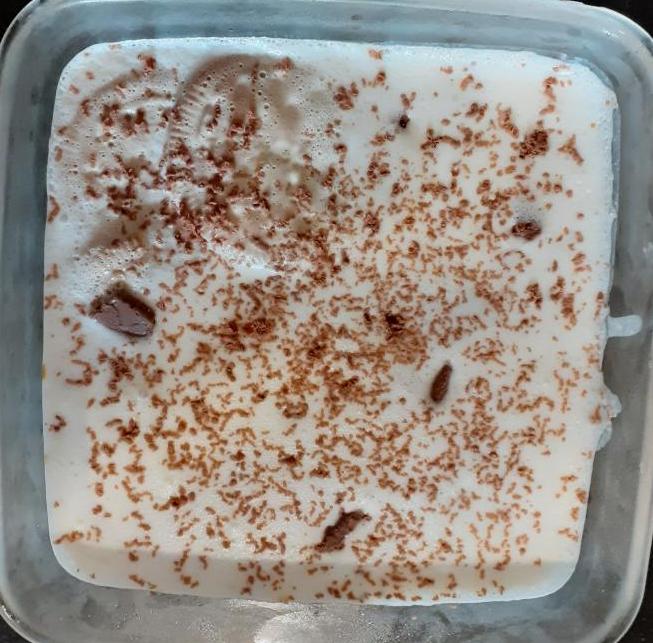 Tiramisu, as delicious and mouth-watering as it may be, requires all kinds of exotic ingredients and is laborious and time consuming to make. Here, I have come up with an alternative that tastes quite like it, and yet can be made with simple ingredients available at your local grocery store. Besides, making it is so easy, that even your kids can do it with a little supervision. It's a great activity for them to enjoy.
Ingredients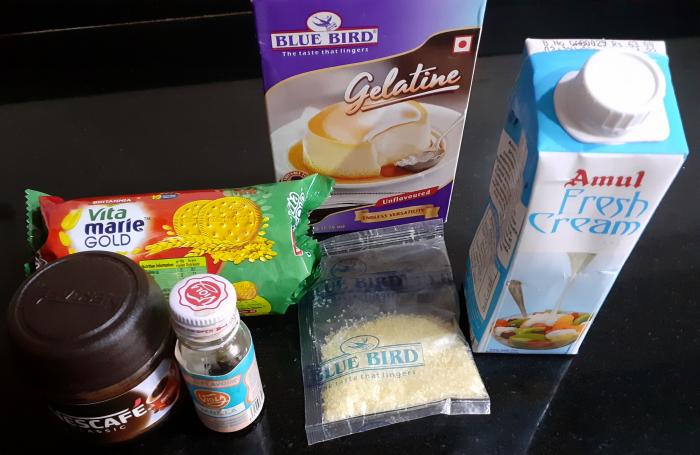 1 pack Vita Marie biscuits

2 heaped teaspoons of Nescafe instant coffee powder

1 small pack (250 ml) Amul fresh cream

2 tablespoons icing sugar

1 teaspoon vanilla essence

1/2 sachet of Bluebird gelatin

1 small milk chocolate bar
Procedure:
Choose a flat bottom container and spread a couple of layers of Marie biscuits. Kids have fun arranging them in different patterns but make sure the whole bottom is covered about 2 layers thick.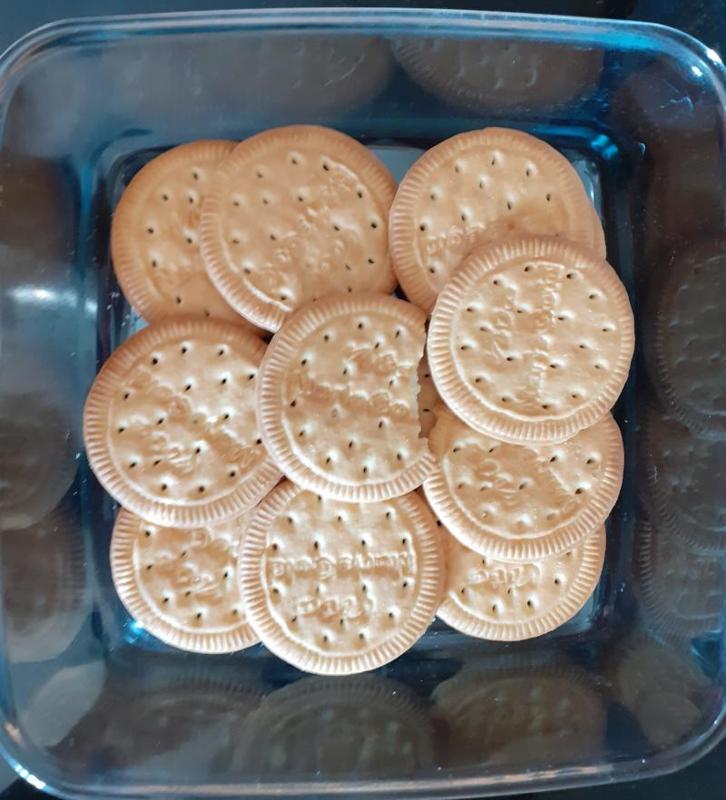 Dissolve the coffee in about 75 to 90 ml of boiling hot water and let it cool for a few minutes. Then use a spoon to evenly spread the coffee over the Marie biscuits so that they are evenly soaked.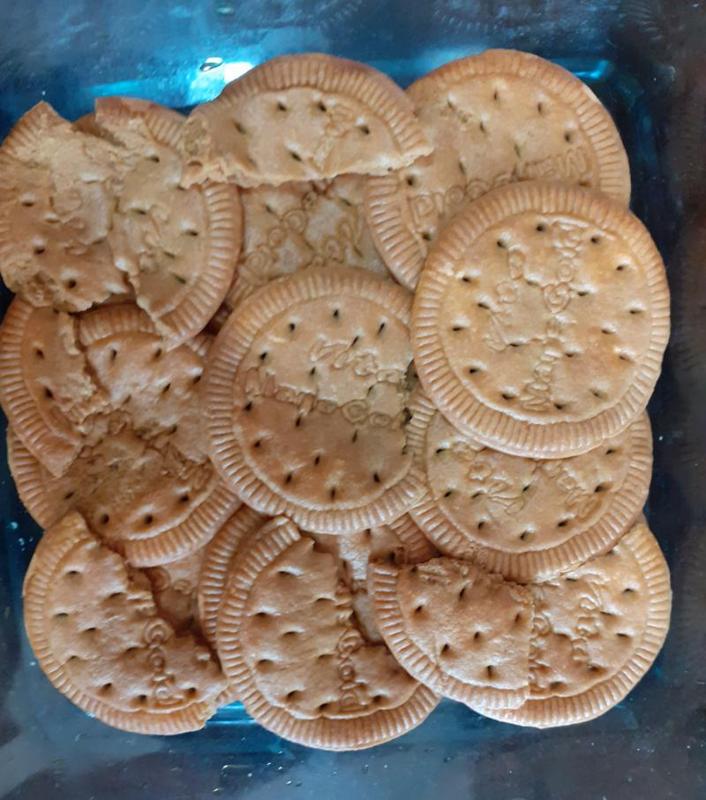 In a separate cup mix 1/2 a sachet of the gelatin in warm water and stir till most of the gelatin is properly dissolved.

In a glass bowl pour out 200 ml of Amul fresh cream and add the powdered sugar and vanilla.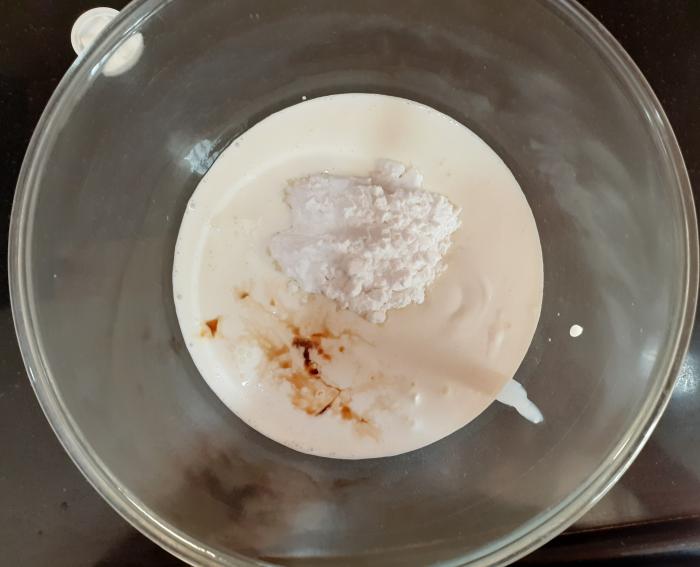 Whip up the mixture using a hand mixer.

Stir the gelatin water mixture vigorously one more time and then pout it in to the whipped cream mixture, and mix again using the hand mixer.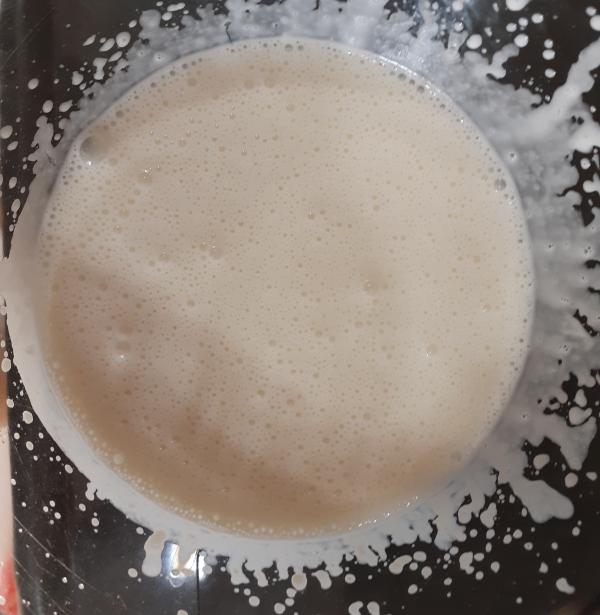 Pour the whipped cream mixture on the coffee soaked Marie biscuits.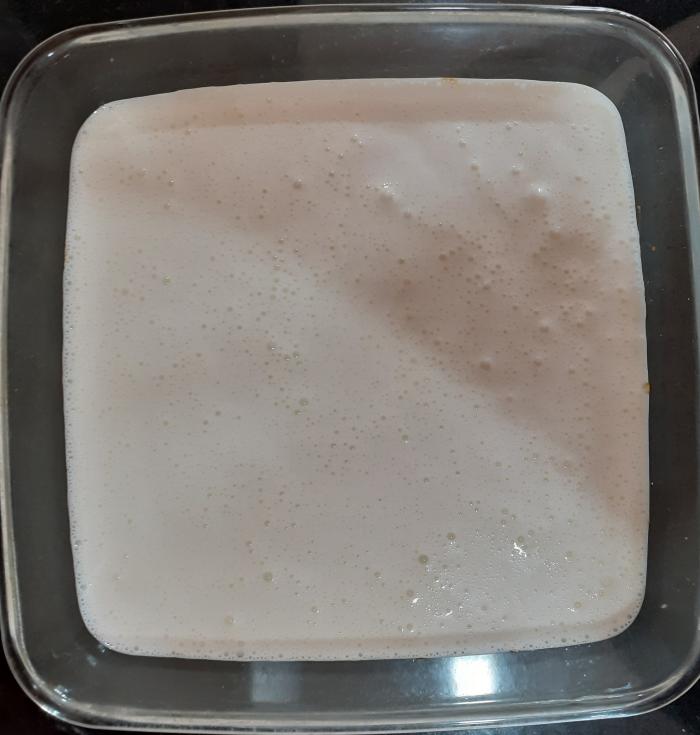 This is what the side view looks like

Slowly the Marie biscuits will float up.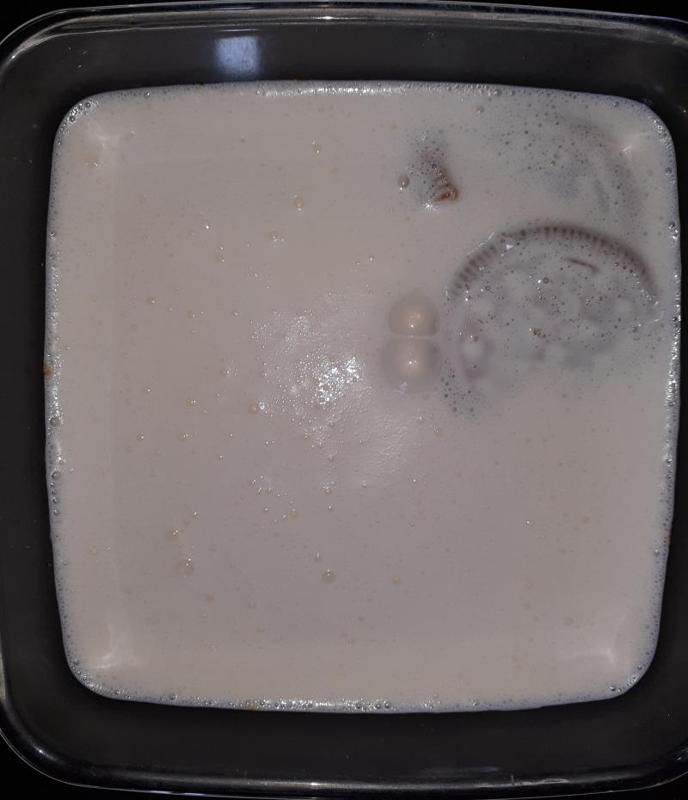 Grate some Dairy Milk or any chocolate bar over it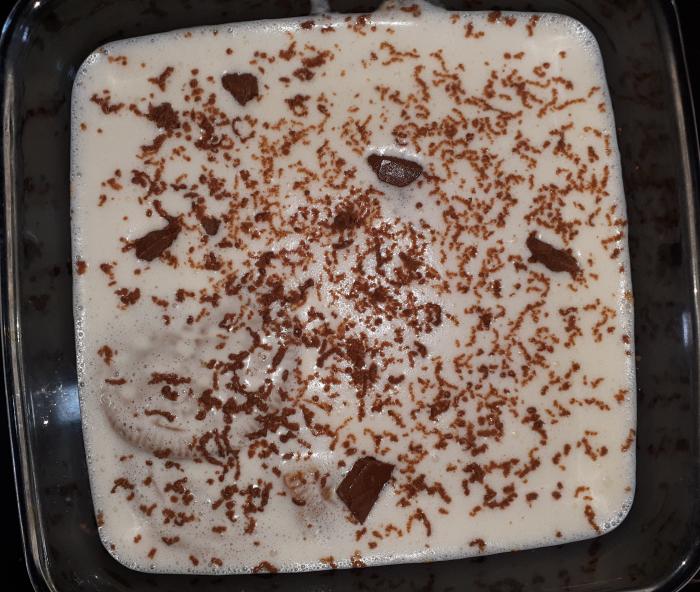 Now put it in the refrigerator for 3 to 4 hours to allow the cream to set. This is what it looks like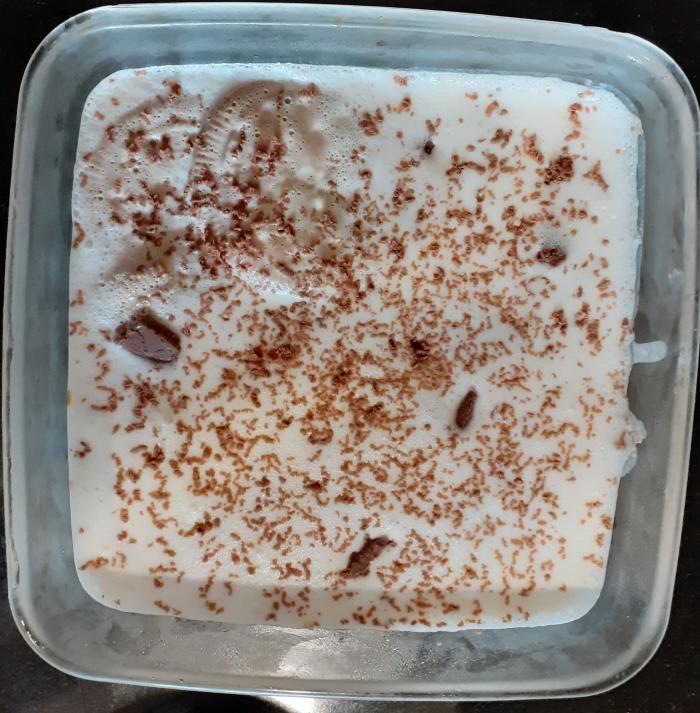 This is what it looks like after you cut it.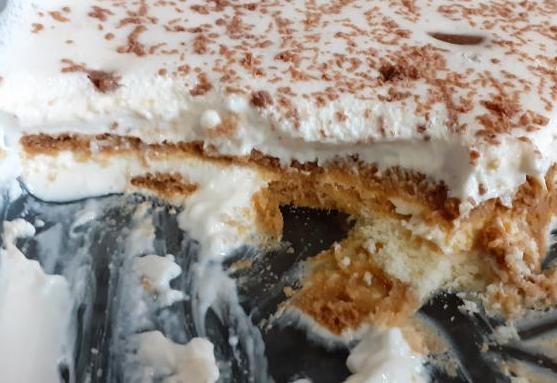 Serve it in a bowl. Kids and grown ups can enjoy it and making it is a fun and simple activity with a sweet reward.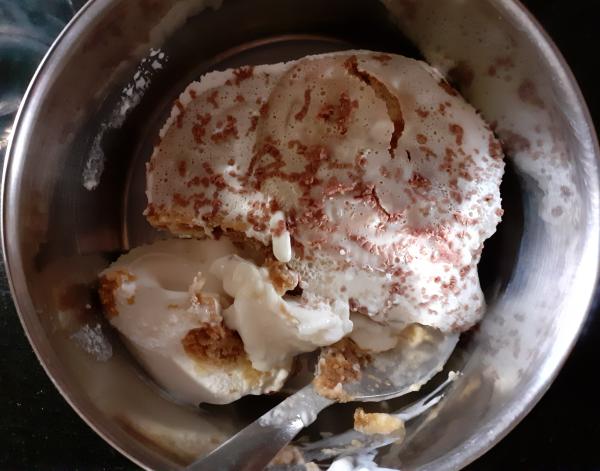 Kids and grown ups can enjoy it, and making it is a fun activity with a sweet reward. The coffee soaked cooled Marie biscuits acquire a surprisingly fluffy cake like texture and a perfect bitter sweet blend of flavors. It tastes a lot like non-alcoholic tiramisu.
If you parents are craving the grownup version, just drizzle a little Kahlúa along with the coffee on the Marie biscuits.