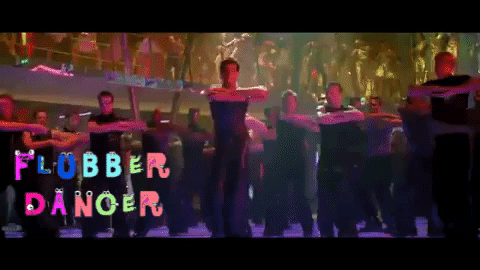 Picture obtained from Giphy
This is our Friday kids special, and this week's fact was submitted by AB. AB told us that babies are born with almost 300 bones, and when they reach adulthood they have only 206 left. Wow! Whatever happens to a hundred odd bones? We found out and this one's for you AB.
AB saw the Harappa comic strip. And he thought it would be funny to see Nina's take and Nana's reaction and here you have it! Scroll down to the bottom for your very own custom ordered cartoon.
Thanks AB for sharing such interesting information with us. To learn more about the human skeleton click here.
We also invite you to post any interesting, surprising fact your kid shared with you, in the comments section of any Nina and Nana post, on either of our (mine or Lavanya's) blogs, and we will try our best to create a cartoon centered around the factoid. When we post the joke on a Friday, we will credit your child and tag you, if you are okay with that. You can send in a picture of your kid too if you would like that.
So little kiddies, keep those facts coming, and we'll get cracking on cracking you up. We are looking forward to hearing from you. Mommies and daddies, please be kind enough to pass on the valuable information your kids want to share.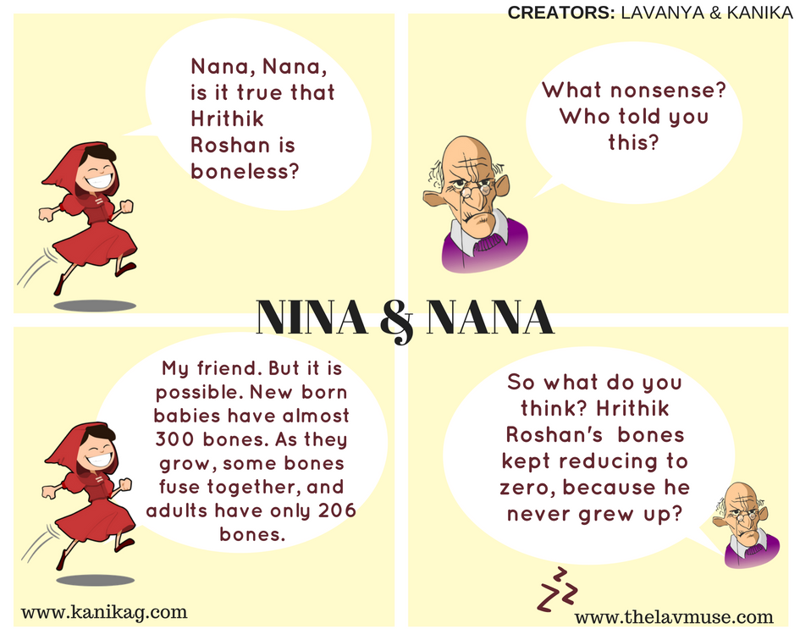 Thanks Priya for conveying this fascinating tidbit from AB.