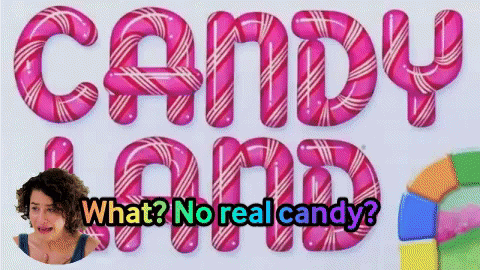 Image obtained from Giphy
How disappointing is it, that there is no real candy in Candy Land Bingo? I'm sure many kids feel cheated.
So I was most intrigued, when I came across this article, which talks about edible board games.
Papa and I love board games, and sometimes play them on date night. But board games last a while, and many of them require serious thinking. So it's always good to have some munchies.
Imagine my thrill, when I learned about boardgames you can eat! And then I saw this awesome video about edible games for kids, something you must try during the vacations. The Mikado one is quite simple too. But the other games for both kids and adults require a lot of preparation, so that is a drawback I guess, unless you love baking, and then it's a bonus.
Anyway here is what Nina and Nana have to say about edible board games: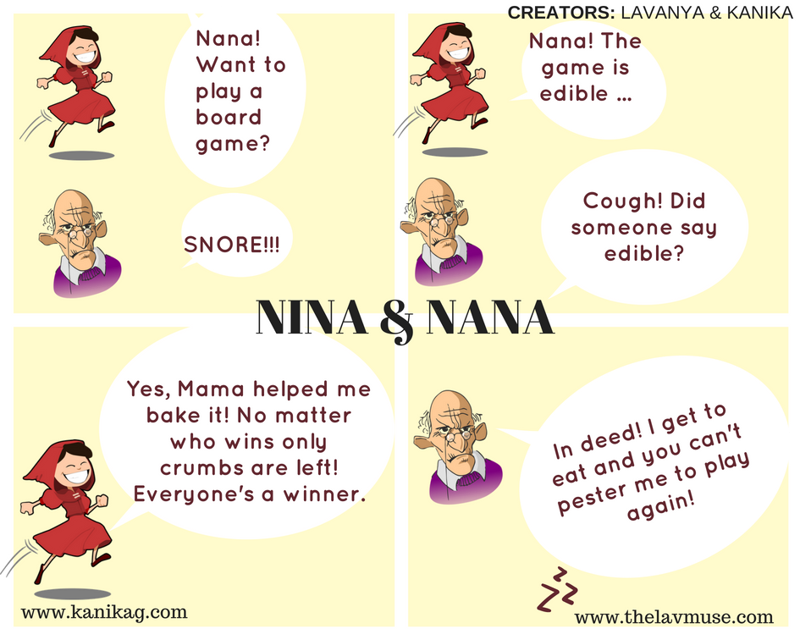 Read Lavanya's take here.