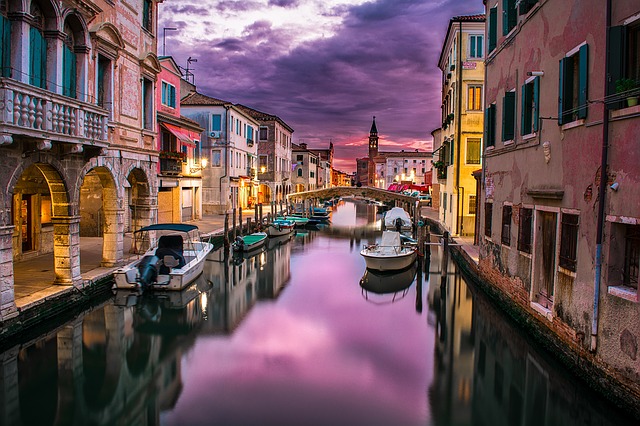 Swati looked around and cringed. Rohit did not look happy either. They were on a set pretending to be Venice. Yikes! And in the next room there was a set for Paris, complete with the Eiffel tower, and another room had London with the Big Ben and Buckingham palace.
The whole idea was starting to feel stupid. What a ridiculous way to spend a 10 year wedding anniversary! They'd dreamed of a honeymoon in Europe. But they couldn't afford it then. So they resolved to work hard and earn enough to make it happen for their tenth wedding anniversary. And work, they did! By their seventh wedding anniversary, they knew they would be able to afford it.
Swati and Rohit looked at each other. As their eyes met, they knew they were both thinking of the last three years. The couple understood each other perfectly.
Rohit swept Swati off the floor in to his arms and jumped on to a boat in the set. The boat toppled and they both fell and laughed helplessly. Fortunately, there was a photographer to capture the moment and many other similar hilarious ones.
When they returned home, they had the perfect European honeymoon pictures to show Akshay. The family laughed and giggled together. Akshay had just had a successful heart transplant a week ago, after 3 years of uncertainty and tension. So the real European honeymoon, had to be put off for later, but for now, this was picture perfect.
#TellTaleThursday with Anshu & Priya done using the picture prompt they posted. Thanks Anshu and Priya for hosting this.