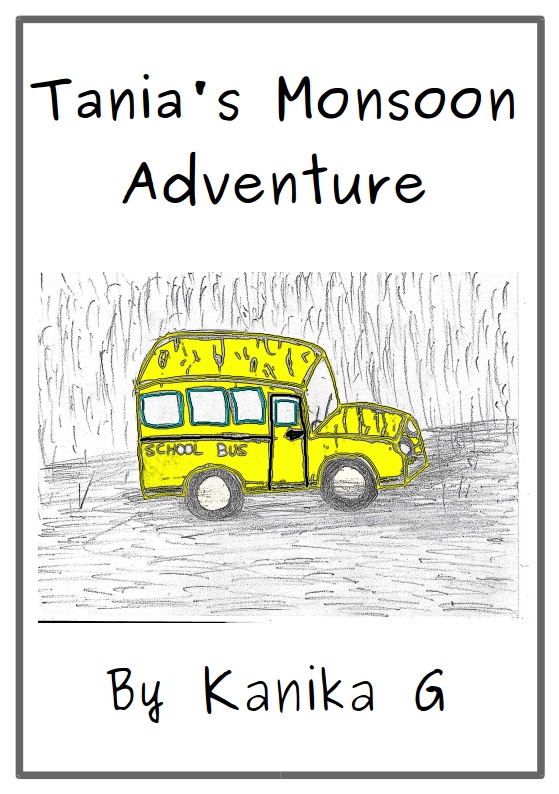 This is book 30 of The Tania Series. Tania and her friends are on the way back from a school trip. It is pouring cats and dogs and the roads have started flooding. As the school bus crawls through a water logged street, the engine sputters and chokes and comes to a grinding halt. The kids are stranded. What will they do?
Where can they spend the night? How will they contact their parents? The cell phone network has collapsed and later there is a blackout too. What a nightmare!
Read on to find out how Tania and her friends survive this monsoon crisis.
This is the first chapter book in the Tania Series and about 4000 words long. It is suitable for 8 o 12 year old kids.
Download in: EPUB, Kindle, PDF
Paperback: Buy the printed version of Tania's Monsoon Adventure.
To buy from amazon USA click here.